The Three Peak Trial - from the viewpoint of a many-times winner...
Friday 24th March 2017 10:08 am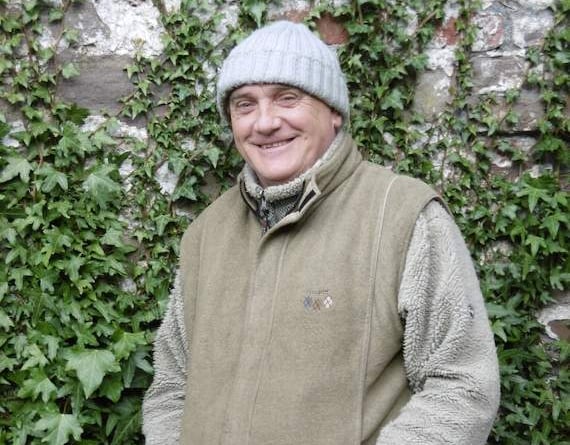 Subscribe newsletter
Subscribe to our email and get updates right in your inbox.
Every year the Three Peaks Trial covering the Skirrid, Sugarloaf and Blorenge mountains attracts hundreds of participants and thousands of visitors to the Abergavenny area.
Designed to test endurance and map-reading skills, the 2017 event this Saturday will be as fiercely contested as always.
The challenge can be completed clockwise or anti-clockwise, starting either at the Fairfield carpark in Abergavenny or at Llanthony Abbey and competitors can choose from four different routes, varying in length and difficulty.
Outdoor education teacher Richard John Hill from Llanfoist has at one time or another climbed all 252 mountains in Wales. He has also completed the gruelling Three Peaks course (known as The Round) 19 times - coming first three times and second twice.
"The difference in the weather conditions you can experience is incredible. Sometimes it's freezing cold with the peaks covered in snow, other times it's so warm you can wear shorts!" he said.
"People come from all over the UK to take part. I was in Dawlish once and met a man who said he was off to Abergavenny for the Three Peaks!".
As competitors assemble for The Round this weekend, Richard has written his personal account of what it's like to take part.
THE forecast was a mountain marathoner's delight - overcast and cool with a 1,500 feet cloud base.
Leaving the Fairfield I was in my usual pre-event state of trepidation - would all limbs remain loyal, blisters stay dormant and not develop into blisters upon blisters! Strap adjustments were made on the hoof, boots felt comfortable to the stride. All necessities were to hand - water tube working, walking pole set, energisers, compass and checkpoint cards. Food to be taken little but often.
The last Saturday in March is always Three Peaks Day - a 20-miles mountain marathon that was first held back in 163 and covering the three Black Mountain outliers of Blorenge, Sugar Loaf and Skirrid Fawr. There's also a little matter of 5,000 feet of ascent thrown in as well!
Having completed 18 rounds I suppose I could claim to be as experiences as they come. Now in my 50s, my last four finishes had seen three first places and one second place. This early spring/late winter definite mid-season though was so unpredictable, a glance through my mountain logs revealed a day that could just as wearily serve up sunshine or snow, warmth or sub zero. And on the day physical and mental fitness was also as unpredictable.
Leaving the town at 7.30am, my body and mind immediately clicked into endurance mode,. like an engine ignited. After a milk the first tortuous slog I came to was Blorenge's vertical north face that revealed a backdrop of Abergavenny left below, bathed in a white light.
'Think flat and shorten the stride' was the tried and tested maxim that had seen successful completion of many events over 25 years for me. Don't fight those severe slopes but 'feel the contour' and move with the landscape.
Ignore respect for those hills at one's peril. To the novice the day's weather saw a damp, mist-hugged route that offered a path to God knows where and through which a novice would not see through. Onto the summit ridge, a quick cursory glance over my shoulder and a broken line of fluorescent shapes were seen stretching over an hour's scrambling into the descending valley. I thought, measuring distance in time not length in the mountains! After a short, gently rising, peaty half-mile trek I reached the first checkpoint in an hour. The orange tent, its well-pegged angles defying the swirling mist that cut, moist-laden into an unprotected face, on this lonely moorland hill.
Due to the shrouded, mountain-strewn mist, I decided to follow a compass bearing of 332 degrees over difficult boulder-strewn. Voices but no shapes in the thick mist, told me I was not alone in my descent. My local knowledge would see me regain lost time over those who were now around me, as I ran, map free over a tried and tested route that had seen me clip vital minutes off the Round through many years spent alone on those hills, in my apprenticeship, earning the 'freedom of the Blacks'.
I passed Homesteads and acknowledged friends who were acquainted once a year with a glancing wave. The icy wind gave way to a warmer stillness as I descended into the Usk valley. Soft underfoot replaced by four miles of grinding roadwork, reaching the hamlet of Glangrwyney in a good semi-running pace. The checkpoint informed me I was back in front!
The long Sugar Loaf ascent began. Over the A40 I re-entered the Blacks, passed Ben's house, a local forester who know the event was on and gave a thumbs up. I clocked the barn that still lay neglected and I wondered why no incomer had plucked its potential into a briefcase. Onward and upward, passed the farm that always left water out for the three-peakers. I took the last chance for fresh mountain water taken with relish - better than that first cold, celebratory pint even! The Loaf was within touching distance, but tantalisingly remained elusively distant. As the summit neared, the first of the anti-clockwise competitors passed, a wink being gesture enough. Another summit, flapping-tented checkpoint, card clipped and off - no time to soak in the hard-earned view today as to stop would be to invite windchill to quickly eat into the body's core and perspiration turn to icy coldness. Sugar Loaf - at 1,996 just four agonising feet short of the magic 2,000 feet, of which there are 252 within Wales. Wales, a country about the right size to become acquainted with throughout an adventurous lifestyle. This peak that Buffalo Bill once climbed accompanied by half the population of Abergavenny, as he visited during his world tour.
The descent into the staging post of Pantygelli was long but broken by greeting the anti-clockwise challengers. The distant whale-backed Skirrid now beckoned. Although it's the smallest of the three peaks at 1,595 feet, due to tiredness it now took on massive dimensions. Due to lack of fitness, the next checkpoint either had to be re-adjusted or the pace upped. The first pangs of cramp and blisters crept into the physical consciousness.
Looking over my shoulder became addictive, especially during long, straight stretches where I had to remain aware. Through Smithies Farm and onto the tediously long and tar jagging lane work to Skirrid base checkpoint at Llwynfranc, which had a cut off time of 5.30. Here platypus water system was replenished for the short but brutishly cruel push to the last summit. On all fours and picking out outcrop resting targets, and tortuous thirst constantly quailed, this final wall of grass was a half hour trip to hell and back.
I was kept going by thinking of a recent tale of a man who reached the summit of Everest with no legs! The summit trig point would forever extol a love/hate feeling as it was usually in this wrecked state that he visited it. The summit area was strewn with casual walkers, relaxed and unaware that this ruined, elevated Catholic church was being visited today by a modern-day flock every bit as determined to achieve their pilgrimage to St Michael's as much as when the church was built as a minor pilgrimage centre.
Check card pushed into back pocket as I, surrounded now by a sprinkling of younger, lithe mountaineers eager to achieve a high finish place, descended the attractive ridge that on any other day would be appreciated for the fine Black Mountain panorama it offered. Today though, tiring limbs and a slippery surface demanded 100% concentration. Rapid descent caused most accidents - loose laces send bodies sprawling, wrists snap on landing if watches are worn.
Off the hill and I left the group and followed my own detour, a tactic that would steal a couple of massive minutes over those incomers with a mixture of alien dialects. A Welshman defending his ancient Celtic primogeniture - that ancestral lineage law that passed land on only to the eldest son.
The B4521 walk-in seemed endless. Traffic, extra loud after the mountains' peace. The leaders were in teams of two or three - or loners. Positions changed frequently as tactics were put into operation. I locked into robotic time to the tune of the front man.
Abergavenny's outskirts were reached and one last alternative was used by the veteran. The pack stuck to the obvious well-defined road whilst I deviated through a labyrinth of side roads and alleys. Both parties would emerge just 200 metres from the hall.
I entered the room at 12.58, breaking my personal best by 17 minutes! It would be another seven hours before the last entrant trudged in.
I collected my completion certificate, looked around the room to see if anyone else had arrived before me. I raised my tea to the next pair as they entered the room.
"It's March 30 next year boys!" I chuckled. A true gauge of fitness level is one's recovery rate.
Finishing my refreshment, I said my goodbyes and ambled over to my local for a few beers!
Comments
To leave a comment you need to create an account. |
All comments 0