National Resources Wales issued flood warnings today, warning that a peak level of 4.72 metres is expected to occur in Abergavenny at about 2:30PM.
The level at Usk Town was 3.19 metres and rising, with a peak level of between 3.87 metres expected to occur at about 06:00 PM.
More details are to come.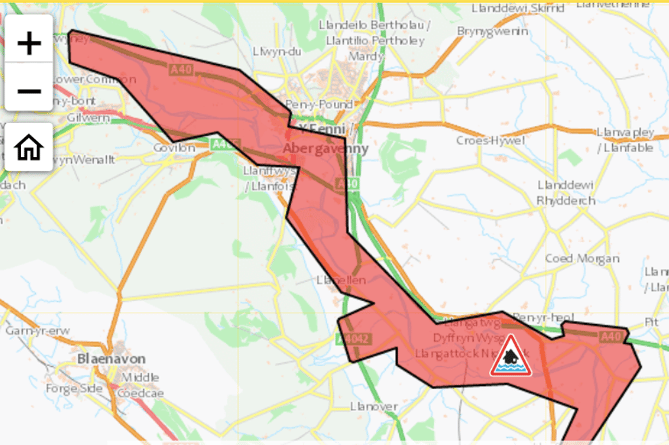 Major flood warnings across Monmouthshire sees roads close
(National Resources Wales )
An hour ago, Gwent Police confirmed via Twitter that emergency service are dealing with flooding on A4042 at Llanellen. The area affected is between Llanfoist Turn Off and A40 (Hardwick Roundabout)
Consequently, the road is closed in both directions, which may cause congestion. Gwent Police have requested drivers to avoid the area if possible and find alternative routes for your journey.