As his year in office comes to an end, 2022/23 Mayor of Abergavenny, Cllr Tony Konieczny, met with representatives from each of his chosen charities to present them with monies raised across his year in office.
The recipients this year were 7Corners, Cwtch Angels, and Help for Kharkiv.  Each of the groups will be using the funds for specific projects.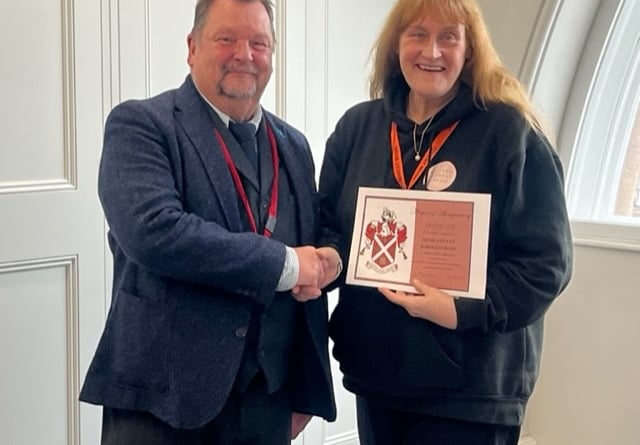 7Corners will be delivering their IYE (Integrated Youth Event) festival being held in Bailey Park on 8th July 2023, Cwtch Angels will use theirs to purchase ambient food pallets for distribution, and Help for Kharkiv will be sending urgent medical supplies to the besieged city of Kharkiv, Ukraine.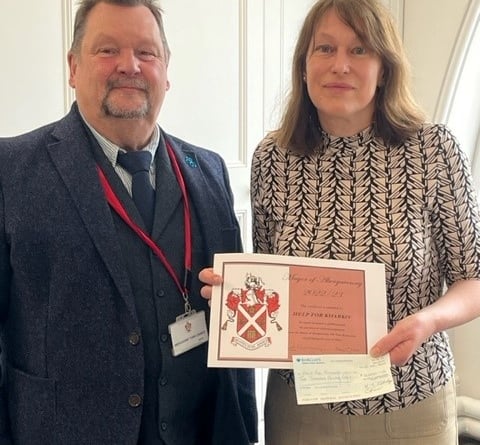 Having met the requirements for the three charities' projects, the surplus funds raised were donated to Abergavenny Borough Band for the continued development of their Youth Orchestra.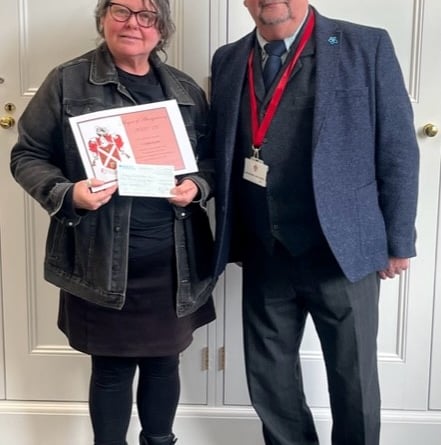 As Mayor, Cllr Tony Konieczny would like to thank all of those who have supported him across the year.  
He said: "I would like to thank businesses and individuals who donated prizes, those who attended events and bought raffle tickets or bid for auction lots, Daniel Morden for his evening at the Borough Theatre – the list goes on. 
"It is humbling to see the continuing support that is given by so many across the town."