A FORMER cowshed could be used as a holiday home if conversion plans are approved. 
A new insulated roof, in similar style to one recently removed, is planned, while a front wall removed earlier this year could be replaced with cavity blockwork clad in stained timber with a new insulated ground floor also added.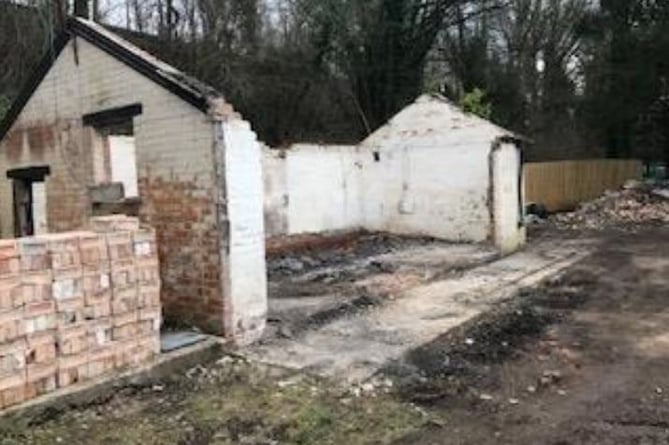 The cowshed without its roof
(MCC)
The shed, which was also used as a dairy, is in the garden of a house known as Glebe Cottage at Llantilio School Road in Llantilio Pertholey to the north of Abergavenny.  
New windows are planned at both end walls, as well as further windows and a front entrance door but, according to the planning application, the conversion will not increase the footprint of the building. 
Internal alterations will include new partition walls, a shower room, and a kitchen/dining area/living room. An external decking area or paved terrace is also proposed.   
It's intended to retain the other existing nine inch thick brick walls which are thought to have been built in the past 70 to 80 years and which are described as "sound with no obvious defects". 
The two-bedroom conversion would be let short term to holiday makers and its use would be seasonal. Day-to-day management and supervision of the accommodation will be undertaken by the applicants who live in the main house. 
Two dedicated car parking spaces will be provided next to the holiday unit.
A separate application to add a two-storey extension, replacing a lean to, to Glebe Cottage is currently being considered by Monmouthshire County Council planners. 
A survey, in March, found the shed has "negligible potential" for roosting bats but a bat box would be built at the southern gable end of the proposed replacement roof.