The Abergavenny Writing Festival kicked off with a full day of events at the Kings Arms Hotel on Friday 21st April.
Poet Paul Henry began with a workshop, followed by several talks offering practical guidance and advice from the Society of Authors and Children's writer Helen Docherty.
Gary Raymond discussed How Welsh Writers can help redefine our Nation and Hannah Hill chaired a discussion on Writing and Artificial Intelligence.
There were also events at Abergavenny Library with the chance to meet local authors – Nigel Jarrett, Tim Lebbon, Julie McGowan and Jessica George - and poetry readings from Charles Wilkinson and Lyndon Davies.
An accessible spoken word hybrid open-mic event took place on Friday evening at The Melville with contributions from the room and also across Wales and beyond via Zoom.
On Saturday 22nd April there was a full day and evening of events at the Melville Centre for the Arts.
The winners of the Youth Writing Competition were awarded their certificates and received mentoring sessions from writers Alex Wharton, Jude Rogers and Rhian Edwards.
Children's Laureate of Wales - Connor Allen, Max Low, Claire Fayers, Huw Aaron and Tanya Walker all gave workshops for young people.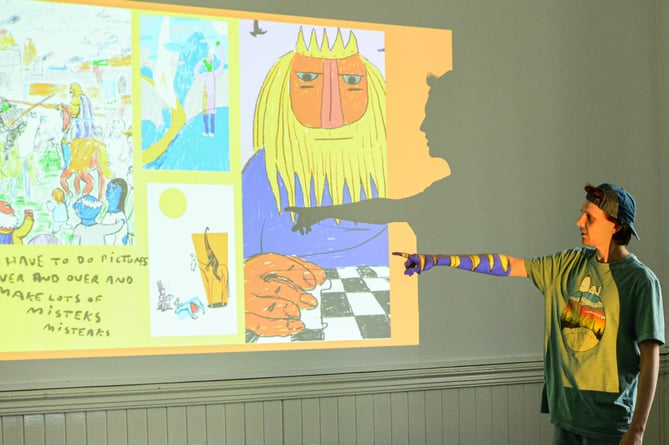 Hamed Amiri joined to give an inspiring talk about his journey from Afghanistan to Cardiff and his book and theatre production 'The Boy with Two Hearts.'
There was a huge variety of interactive writing workshops – from comedy to poetry and memoir to fiction – from Katie Munnik, Tyler Keevil, AberLaugh, Liz Pearce, Adam Hayes, Graham Hartill and Jude Rogers.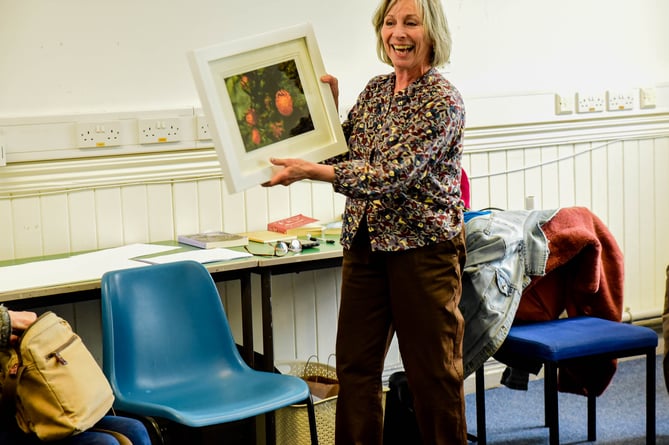 Poets read from the Anthology Where the Birds Sing Our Names, with all book sale proceeds going to Ty Hafan.
The Society of Authors and their local group 'Marchers Authors on Tour' and the Society of Children's Book Writers and Illustrators were on hand to offer information and advice.
The finale night was a chance to relax and celebrate with a powerful and diverse line-up of words, music and entertainment.
Mark Blayney entertained with his hilarious 'word-play cabaret'.
Singer-songwriter Rona Mac captivated with her solo set. And poet, storyteller and singer Alex Wharton wowed with his powerful words and voice.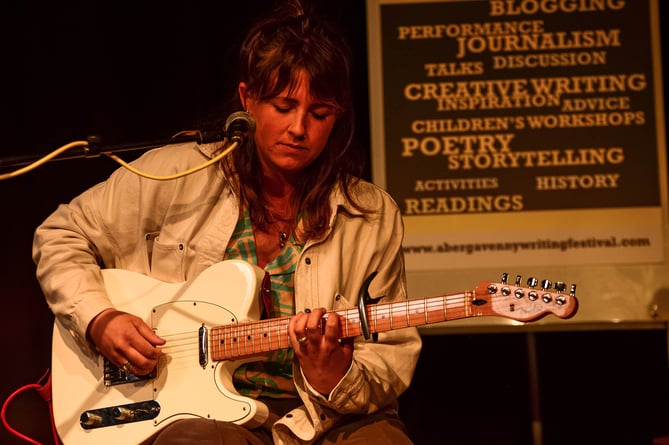 The Abergavenny Writing Festival is supported by Arts Council Wales, Abergavenny Town Council, Christie Residential, Abergavenny Rotary Club, Waterstones and Ogi.
For further information visit: www.abergavennywritingfestival.com