An Abergavenny women completing a 100km horse ride for charity claims the overgrown bridleways have been a hindrance.
Disa Somers began the challenge in the middle of August to raise money for Bone Cancer Research Trust but she described the bridleways in Abergavenny as "unusable."
She said: "S fr the rides have been successful and I've already completed 48.5km of the ride but unfortunately I've been forced to use the road because the bridleways are overgrown and unusable. 
On Wednesday, August 30, Disa attempted to use five separate bridleways close to where her horse is stabled but couldn't use any of them.
"I always try to use the bridleways because it's so much safer than the road but I can't because the council just haven't maintained them." She added. 
Despite the difficulty, Disa will complete the challenge on September 30 and hopes to fund research into bone cancer with donations. 
"I'm lucky enough that I haven't lost anyone to cancer but I've taken on the challenge to raise as much money as I can so that if anyone I know ever needed help, then they could receive it. Any research is one step closer to treating cancer. 
"I'm also doing this challenge to push myself. Since starting I already feel so much better in myself physically and mentally."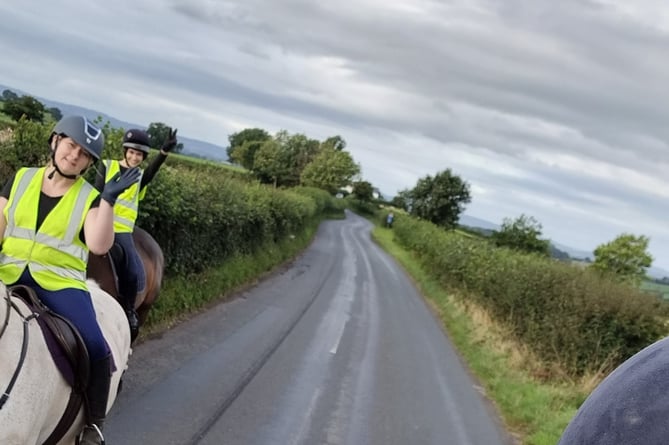 You can donate to Bone Cancer Research Trust by going to Disa's JustGiving page: https://www.justgiving.com/fundraising/Disa1691351681202
Monmouthshire County Council failed to provide an explanation.