An 'incredibly moving and touching' Holocaust Memorial event was held in the Welsh Parliament this week.
Hedi Argent MBE, a Holocaust survivor, gave a very frank and moving talk about what it was like growing up in Austria during those difficult times.
She spoke about the awful experience she had as a Jewish child at school, her family's escape to England in 1939 and spoke of some of the family she sadly lost.
Hedi also shared a rather frightening fact. If we held a minute's silence for every one of the six million Jewish people killed in the Holocaust then we would be silent for 11 years and five months.
Natasha Asghar, Member of the Welsh Parliament for South East Wales, attended Wednesday's (Jan 25) event and met with Hedi afterwards.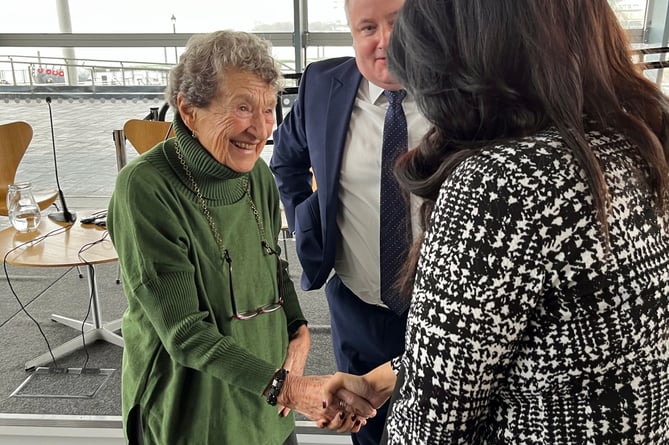 Hedi Argent meets Natasha Asghar MS
(Sam Hall )
The event, which was co-sponsored by Natasha's colleague Darren Millar MS, was held just days before Holocaust Memorial Day.
Speaking afterwards, Natasha Asghar MS said:"There wasn't a dry eye in the room after listening to Hedi's harrowing and incredibly moving contribution ahead of Holocaust Memorial Day.
"We must never forget the cruelty and horrors that millions of people faced during the Holocaust and only by remembering and educating people about the past can we build a safer future.
"I am truly in awe of Hedi and her bravery and courage in speaking out. She is an inspiration and I want to thank her for sharing her heart wrenching testimony with us all.
"Today, as we mark Holocaust Memorial Day, I would urge everyone to take a moment to reflect on the atrocities committed and think about how we can all play our part to make sure history doesn't repeat itself and create a safer society free of hatred and violence."
Also present at the commemoration was Monmouth MS Peter Fox, who said afterwards, "The ordeal that Hedi Argent was subjected to was incredibly painful to heed and will remain with me.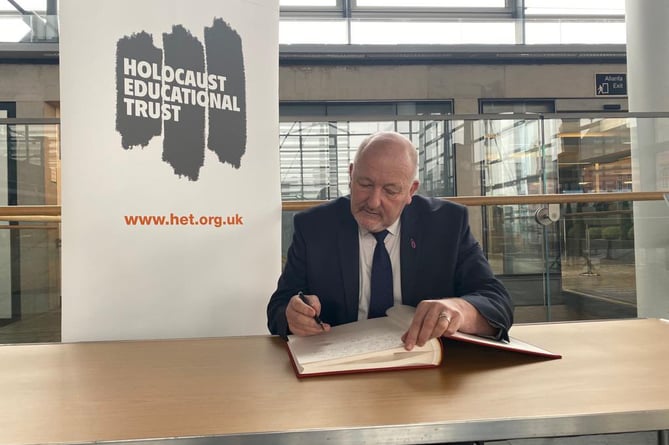 "Moving forward, it is vitally important that we look back at past conflicts and reflect on the enormous impact they have had.
"It is incumbent upon us to tackle hatred and prejudice in all its forms because in doing so we will ensure the horrors of the Holocaust and other genocides are never forgotten or repeated."