Pupils from Llanfoist Fawr and Llanvihangel Crucorney primary schools created 265 Union flags and cards to help residents celebrate the Coronation of King Charles III.
The kind gifts were delivered along with afternoon tea to people in the community by the Monmouthshire Meals team across the county on the day of the coronation.
 Monmouthshire County Council's Cabinet Member for Education, Cllr. Martyn Groucutt said: "I am so impressed by the creativity and the kindness of the pupils.
"Each card and each flag was beautiful and I am sure brought a great deal of happiness to every resident that received one.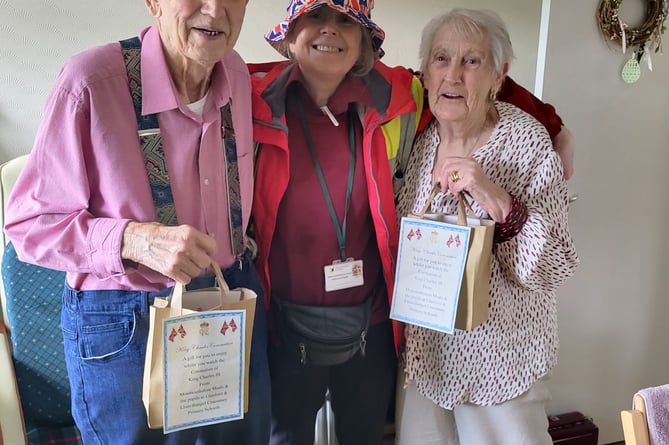 "The afternoon teas looked so delicious – what a lovely surprise.
"Well done to everyone involved!"
Monmouthshire Meals delivers nutritional meals to any resident in the county with an assessed need.
The meals are delivered hot, or frozen, depending on what each customer chooses, in specially adapted vehicles, 365 days a year.
This service is designed to help people stay independent in their own homes for longer.
The service currently delivers meals to approximately 300 residents' households.
Cllr. Tudor Thomas, Cabinet Member for Social Care, said: "Monmouthshire Meals really does an incredibly important job, helping residents to be supported to stay in their own homes and supported in a way that meets their individual needs.
"I was delighted to see the smiles on residents' faces when they received these flags and cards with their tea as the Coronation day approached.
"I would like to add my thanks to theirs, to the pupils at Llanfoist Fawr and at Llanvihangel Crucorney schools."