PLANS to increase council tax in Monmouthshire by 5.95 per cent while making cuts worth £10 million have been blocked – leaving senior councillors with just one week to come up with alternative plans.
It is understood to be the first time Monmouthshire County Council has failed to agree a budget – and leaves the authority with just one week to agree a financial plan before the legal deadline for local authorities to have spending commitments in place which are needed before council tax bills can be issued. 
While a budget must be in place by March 11, as that is a Saturday the effective deadline is Friday, March 10 – which is just 24 hours after councillors will return to County Hall in Usk on Thursday, March 9, for another go at agreeing a budget and the level of council tax.
Conservative opposition leader Councillor Richard John had previously warned if the Labour cabinet's budget couldn't win majority support in the chamber the county council could risk insolvency and a ban on all non-essential spending.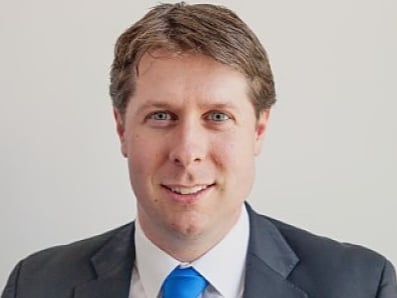 Cllr Richard John, leader of the Tories on MCC
(MCC)
The cabinet proposed £224 million budget, which included £10 million of cuts and savings, and a council tax rise of 5.95 per cent – but the plan was defeated by 24 votes 22. 
The opposition had months ago called for the budget-setting meeting to be brought forward to early March, and the combined power of 18 Conservatives, five independents and one Green member meant the minority Labour administration that took power at last May's local elections couldn't secure approval for its plans. 
However, there is confidence among the council's political leadership and senior officers that a budget will be agreed next week.
But Labour councillors have been left infuriated, with many during the meeting accusing the opposition of political grandstanding. 
Cabinet member Sara Burch criticised Green Party councillor Ian Chandler for "voting with the Conservatives".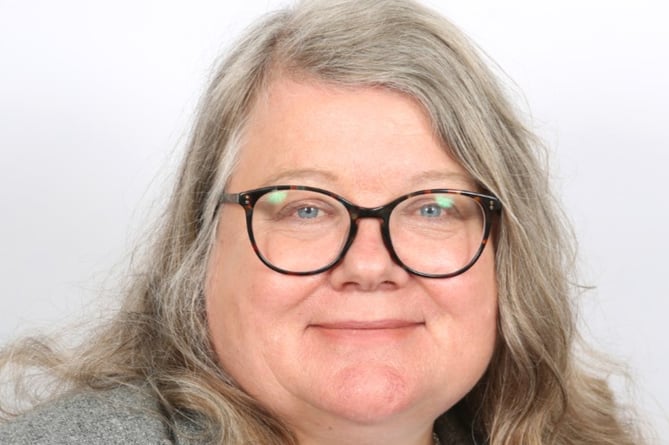 Councillor Sara Burch, Monmouthshire County Council's Cabinet Member for Inclusive and Active Communities
(Pic from MCC)
Throughout the meeting Labour members complained opposition councillors had no intention of passing the budget and had called the extraordinary meeting simply to inflict a defeat without putting any formal amendments down the council could consider. 
After the meeting Cllr Burch, who represents Cantref in Abergavenny, said Cllr Chandler had been playing political games and branded the meeting "unedifying". 
She told the Local Democracy Reporting Service: "We put forward a responsible budget and it has been voted down for reasons of political game-playing, including by the Green Party councillor who has chosen to vote with the Conservatives." 
Cllr Chandler, who sits as part of the six-member Independent Group, insisted he and others hold genuine concerns over the budget. 
"
I do feel your cabinet is not in touch with the residents of Monmouthshire, this council or the rest of your group.
Cllr Richard John
The Llantilio Crossenny councillor said: "I didn't vote with the Conservatives, I voted against the budget because I'm not happy with the impact it will have on the most vulnerable people in the county." 
He highlighted concerns that posts in the educational psychology service are at risk, though the cabinet's position is that they haven't been included in the budget as they are dependent on grant funding yet to be confirmed, and planned changes to social services including a potential loss of support to some clients.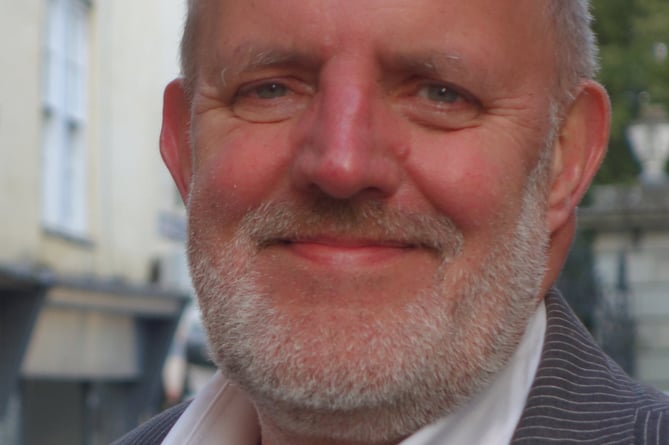 Cllr Ian Chandler
As a late amendment to the budget Labour had proposed using £1 million from reserves to delay changes to adult social care until next year but Cllr Chandler said "that is not reversing the cuts". 
Cllr John, the authority's former Conservative leader, questioned how the cabinet had agreed its proposals and the 5.95 per cent council tax increase. He urged Labour members to abstain rather than vote for their party's budget so it could be revised. 
He told leader Mary Ann Brocklesby: "I do feel your cabinet is not in touch with the residents of Monmouthshire, this council or the rest of your group." 
Independent Group leader Francis Taylor said its members held concerns over the planned changes to adult social care. 
She sought to move a vote that the council refer the budget back to the cabinet for it to reconsider. 
However cabinet member for resources Cllr Rachel Garrick put the recommendations that the council support the budget and council tax rise to the vote, which was then defeated. 
Before the vote the Caldicot councillor outlined changes made as a result of a consultation, that opened when the budget proposals were published in January, and hit out at the opposition saying they were simply complaining the cabinet "had the audacity to consult and make changes." 
Leader Councillor Brocklesby appealed to opposition councillors that if they were determined to vote against the budget to come together "and come to some sensible decisions before next week".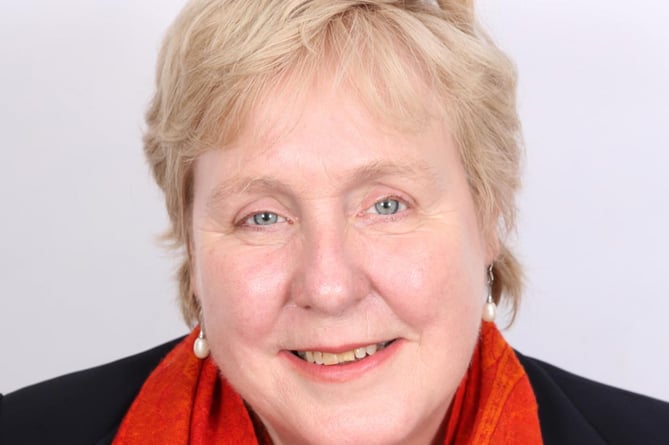 Cllr Mary Ann Brocklesby MCC leader
(Pic from Jon Davies)
When the vote was confirmed council chief executive Paul Matthews said most councillors would "appreciate we haven't been in this position before." 
The budget will be referred back to the cabinet and leader Cllr Brocklesby has five working days to develop alternative plans. 
Matt Phillips the council's chief officer for governance, told the Local Democracy Reporting Service: "There is a legal duty to set a budget and I have every confidence that is what will happen on March 9."