The Met Office has issued a yellow weather warning for rain over Abergavenny on Thursday 16, March.
Rain is expected on Wednesday evening and will be particularly heavy and persistent overnight into Thursday.
Spray and possible flooding on roads are likely to occur, which will make journey times longer.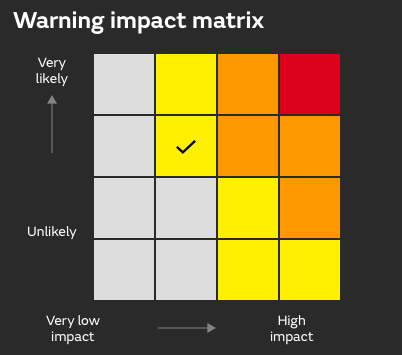 The Met Office's warning impact matrix showing that heavy rain is likely to happen, with a low impact.
(Met Office )
There will also be windy conditions, which is likely to further reduce visibility from spray on the roads.
Conditions will gradually improve into Thursday afternoon.