For the seventh year, Abergavenny Writing Festival is back on your doorstep - connecting individuals through all the different and wonderful forms of writing: from song to book and poem to article.
From April 21 to 22 of, the Abergavenny Writing Festival will be hosting events for people of all ages at the Kings Arms, the Melville Centre for the Arts and Abergavenny Library.
In addition there will be some free taster sessions for young people at Abergavenny Library on Saturday April, 15 from 12 till 1pm, courtesy of the Abergavenny Rotary Club. Sarah Kilbride will be running a Baby Bookworm session, whilst Daniel McGowan offers readings and activities based on his book 'Strange Head Fred'. 
The community is also welcome to come and meet Criw'r Coed and their creator Carys Glyn in a Welsh language session full of story-telling, rapping, drawing and singing.
During the Writing Festival itself, there will be thirty plus talks, discussions, workshops and performances on an eclectic range of topics. 
Friday April, 21, at the Kings Arms, will be a day for improving skills and professional advice, featuring a talk from The Society of Authors on 'How to Make a Living as a Writer' and Helen Docherty on 'Writing Picture Books for Children.' Hannah Hill will chair a discussion on Writing and Artificial Intelligence, posing the question: Are our Writing Days Numbered? And Gary Raymond will discuss 'How Welsh Writers Can Help Redefine our Nation.'
Following this, Saturday April, 22, will see a whole day of events for young people at The Melville, including: Illustration with Max Low, 'Magnificent Mash-Ups' with children's writer Claire Fayers - a wild and wacky session for seven to twelve year olds. Additionally, Children's Laureate of Wales, Connor Allen, will be leading a poetry session and later that day there will be a 'Family Singing Session' with Tanya Walker.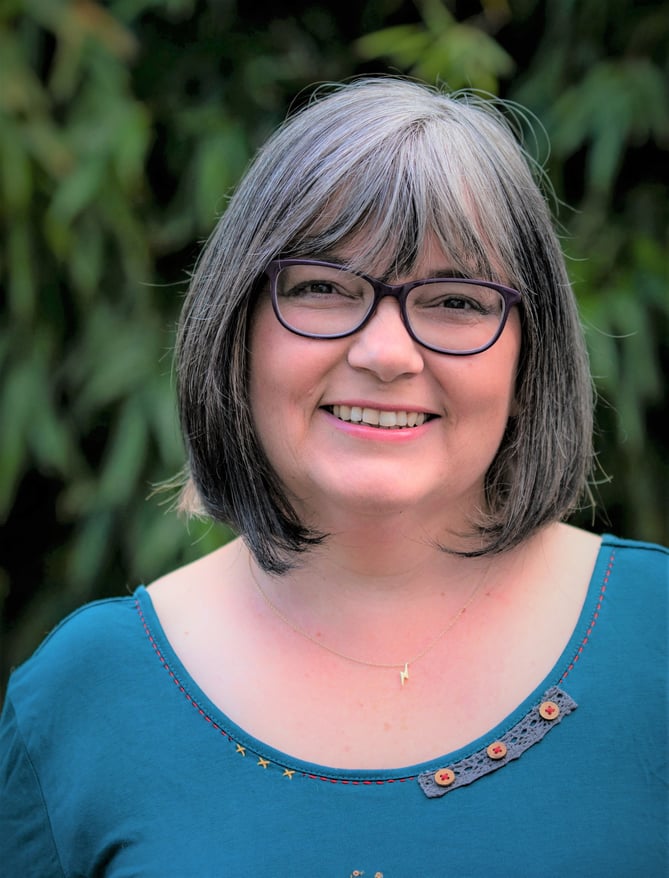 Claire Fayers
(Photo supplied )
There will be meetings for Welsh speakers, including illustrator and cartoonist Huw Aaron and a lunchtime talk and tasting with author and food writer Lowri Haf Cooke.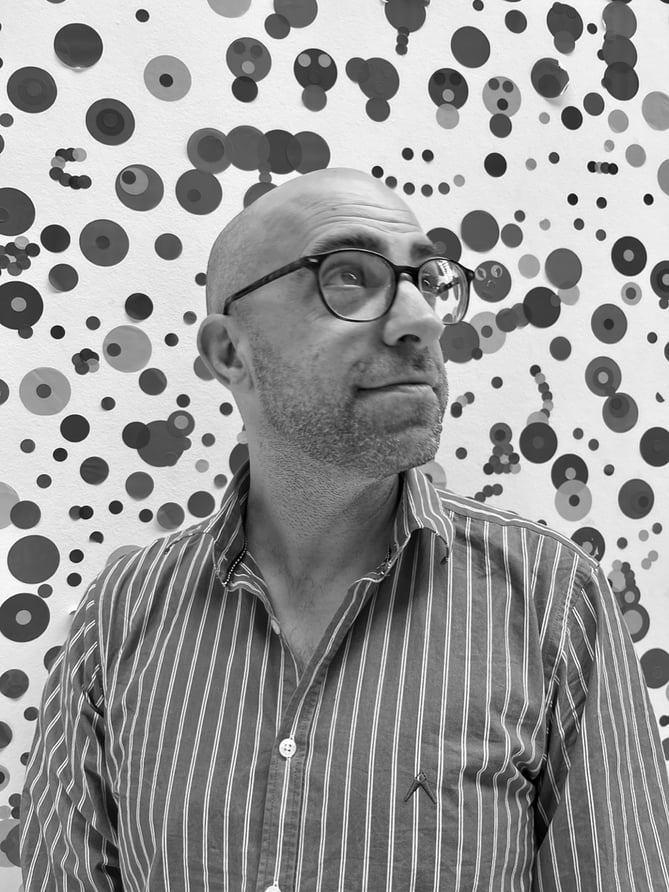 Huw Aaron
(Photo supplied )
On top of this, there will also be a broad variety of talks and workshops for adults ranging from a comedy writing session with AberLaugh to a workshop with Welsh / Canadian authors Katie Munnik and Tyler Keevil on 'Place and Landscape in Your Fiction.'
An exciting addition to this year's line-up is Hamed Amiri (author of The Boy With Two Hearts), who will be sharing his story of fleeing Afghanistan. Hamed will be giving an insight as to why he was driven to write about this and the subsequent adaptation of his bestselling book to theatre production.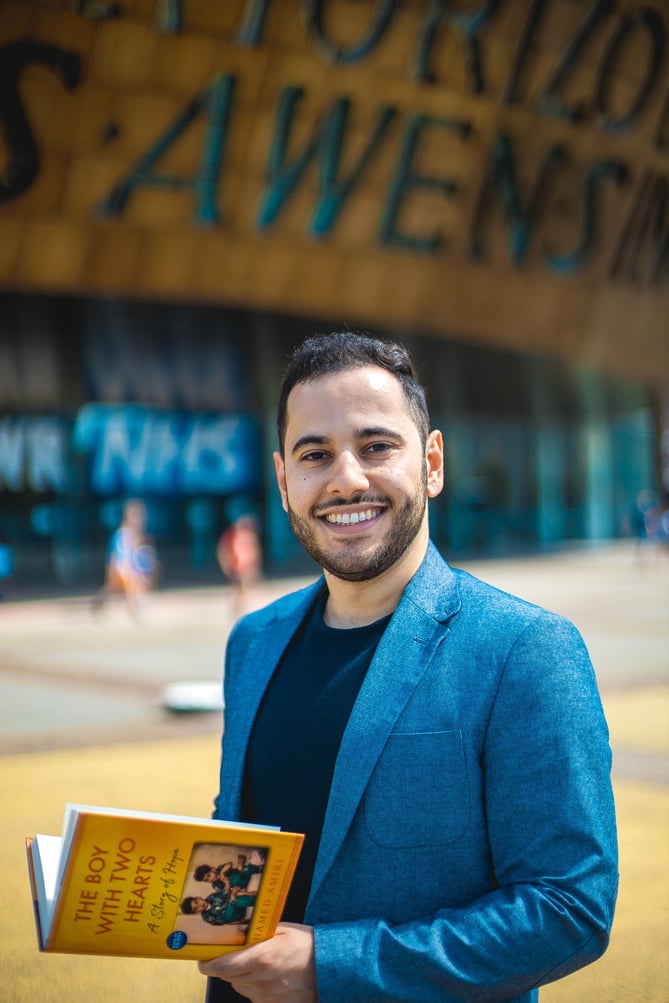 Hamed Amiri
(Photo supplied )
Journalist and author Jude Rogers will then run an introduction to memoir writing with a lively hour of tips, lessons learned and short exercises to help you make your writing breathe and sing.
The finale evening will be jam packed with comedy, music and words. Starting with some 'Wordplay Cabaret' from Mark Blainey; poetry, songs and stories from Alex Wharton and lo-fi alt-Indie music with Folk and Americana influences from Rona Mac.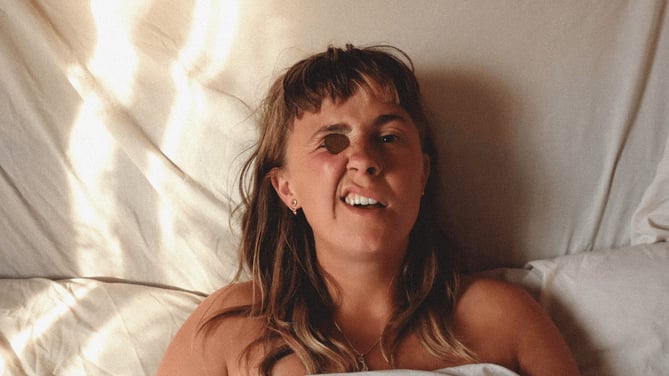 Rona Mac
(Photo supplied )
organiser Lucie Parkin told us: "I'm extremely proud of the range and diversity of the sessions we have on offer this year. From comedy writing to a singing session and illustration too. I hope this will demonstrate that there really is something for everyone at the Abergavenny Writing Festival. Some sessions are already selling out, so pre-booking for most events is strongly recommended."
The Abergavenny Writing Festival was born from the desire to encourage people to express themselves, whether it be for their mental health and wellbeing, aspirations of a career, making a change, keeping a record, or simply for pleasure.
These two days are open to all abilities and also give locals the opportunity to meet likeminded people, build their portfolio and try something new.
The Abergavenny Writing Festival is made possible thanks to the generous support of Arts Council Wales, Abergavenny Town Council, Christie Residential, the Rotary Club of Abergavenny, the Kings Arms Hotel and Ogi.
For full event programme visit www.abergavennywritingfestival.com