Abergavenny Food Festival is set to feature as part of a BBC Wales series looking at the best food events across the country.
Food Fest Wales is a brand new five-part series which sees Countryfile presenter Sean Fletcher travelling across Wales to festivals and markets to discover the best produce in Wales.
Helping Sean on his journey and revealing just how much effort goes into getting food onto our tables are his co-presenters Welsh Italian chef and cookery writer Michaela Chiappa, businessman and broadcaster Onkar Singh Purewal and S4C's Ffermio presenter Meinir Howells.
In the first episode, Sean is at one of the biggest events in the foodie calendar in Wales – the Abergavenny Food Festival. There he meets barbecue experts Sam Evans and Shauna Guinn and helps them prepare a fabulous barbecue chicken recipe.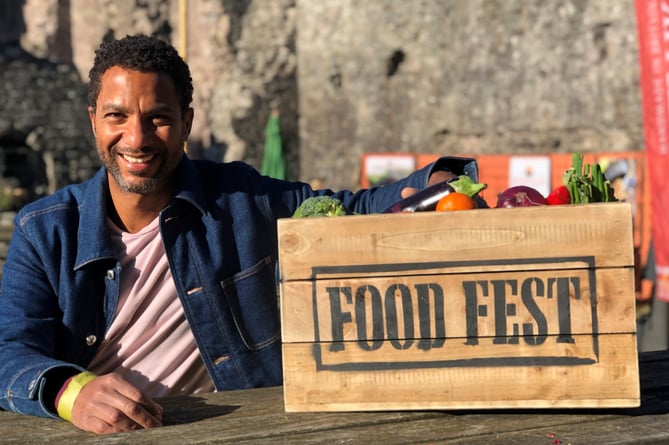 Countryfile star Sean Fletcher will present the five-part series
(BBC )
Meanwhile, in Ammanford, Michaela Chiappa wants to find out how to get the best out of one of the most popular drinks in the world – coffee. Scott James started his business using a homemade coffee roaster made from an old barbecue and his business has gone from strength to strength.
Onkar is on a mission to find something tasty for his food-fussy triplets. He enlists the help of mum and chef Claudine Balstridge who makes healthy kids meals. She shows him a cheap and easy way to make healthy ice cream using fruit and yogurt and it doesn't disappoint.
Food Fest Wales is part of a UK-wide series of programmes which will all be available on BBC iPlayer from February 6.