Residents living in Monmouthshire Housing Association properties have reported living with mould and in damp conditions, with little help from MHA.
Naomi Vaughan, her newborn baby and her two other young children have been living with mould in four out of five rooms in their home for four years. 
MHA have attended the properties three times to conduct mould washes and paint over the mould but it keeps returning.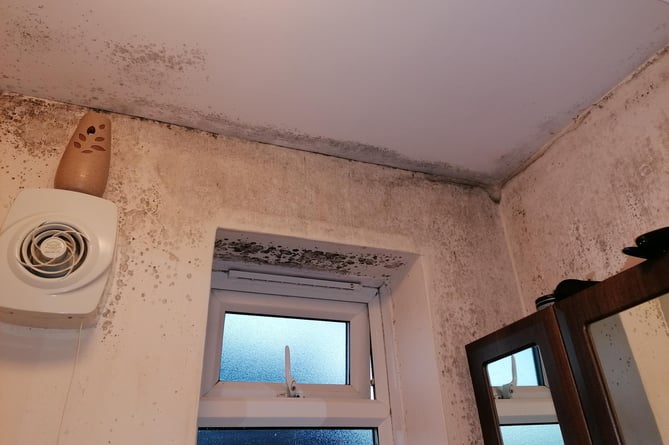 Ms Vaughan said: "I notified them that I would be having a baby and needed them to sort out the mould prior to me having my daughter.
"They were supposed to arrange for work to be done on the walls but I've heard nothing back from them. 
"It almost feels pointless trying to get through to anyone now. 
"It has caused me so much anxiety knowing my children's health could be affected.
"I was pregnant during the worst bout of mould we have had in the house and I was extremely concerned that I'd be bringing a new born into a home that could be a danger to her health.
"I had baby items and clothes with mould growing on them which I had to throw out and replace. 
"Having visitors over is also so difficult because I'm ashamed to let people see how I had to live."
Other residents living in MHA homes have also reported issues of mould.
John Wilkins had lost £2000 worth of belongings to mould including a bed, wardrobe, carpet and clothes.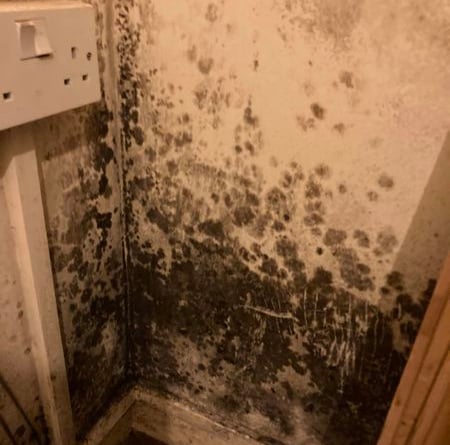 When requesting compensation from MHA he claims he was told he could only get "a bog standard single bed as long as it was cheap."
Ms Wilkins said: "I feel angry, betrayed and let down by my local housing association which has seriously taken a toll on my mental health.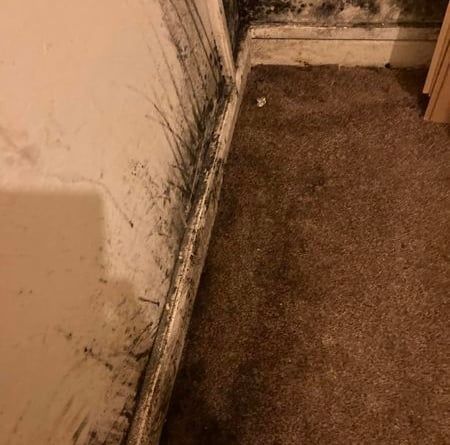 "I contacted Monmouthshire housing Association several times over the phone to inform them I had damp and mould but they just kept saying it was condensation. 
"They came to my house this January with a damp reader and confirmed it was damp.
"I lost all of my clothes, bed and more and have been forced to sleep on the sofa as there was no offer for alternative accommodation.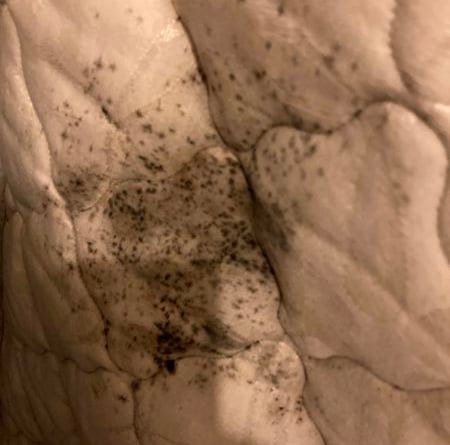 "I have asked them to move as I am worried about my health living with mould.
"I can't believe they are treating me like this.
"It has dragged me down and made me feel so worthless."
In response to John's statement, Monmouthshire Housing Association said: "MHA are aware of Mr Wilkins' circumstances and the problems that he is experiencing with mould at his property and are in contact with him to try and resolve matters.
"We would strongly advise any other tenants experiencing persistent problems with mould, to please get in touch with our customer services team on 0345 677 2277, so that we can conduct further investigations and advise on suitable treatment".
"We are also aware of the impact the increase in heating bills has led to homes being underheated and not suitably aired, which has led to a UK-wide increase in mould in homes. MHA have created an information guide, that gives advice on what to do to both prevent mould and how to treat it, which can be found on the home page of our website www.monmouthshirehousing.co.uk
"MHA treat these matters with the utmost importance and are committed to resolving these issues at the earliest possible convenience."