A group of Ukrainian families organised an event at the Palmer Centre in Chepstow as a show of thanks for the welcome they have received from the local community. 
Residents have opened up their homes to those seeking refuge following Vladimir Putin's horrifying invasion of their country.  Monmouthshire has welcomed more refugees from Ukraine than almost any other part of Wales, with more than 50 families hosted in and around Chepstow and the Forest of Dean alone. 
The event was attended by the Mayor and Deputy Mayor of Chepstow Town Council, Cllrs Margaret Griffiths and Tudor Griffiths; the Leader and Deputy Leader of Monmouthshire County Council, Cllrs Mary-Ann Brocklesby and Paul Griffiths;  town and county councillors from Chepstow and the surrounding areas; the Secretary of State for Wales, David Davies MP; and the UK Minister for Security, Tom Tugendhat MP.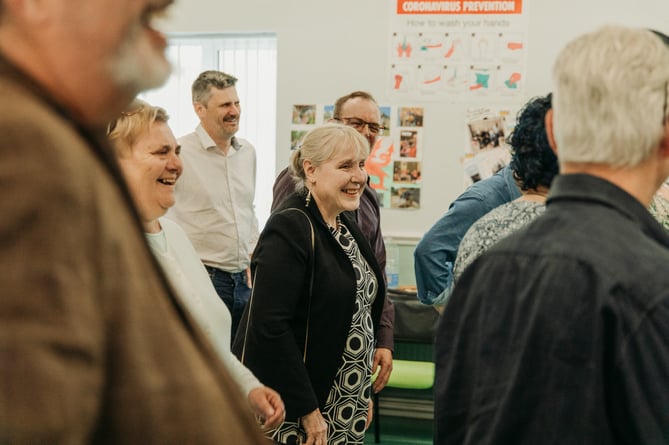 Cllr Mary Ann Brocklesby at Ukrainian Celebration Event Chepstow
(MCC)
Ukrainians spoke to the assembled guests, relieving moving stories of the harrowing experience of the invasion and the warmth and security they have found in Chepstow. They also provided a programme of song and traditional dancing as well as an abundance of traditional Ukrainian food.
UkraInian Celebration Event Chepstow
(MCC)
The Leader of Monmouthshire County Council, Cllr Mary Ann Brocklesby, said "It was privilege to be at this event organised by our Ukrainian guests. They were eager to thank the community of Chepstow for its welcome and the County Council for its support in providing school places, financial and practical support.
"The event provided an inspiring illustration of how much the community of Monmouthshire is benefiting from our Ukrainian guests. They told us of the torment of the hideous invasion. Smiling and singing through their adversity they have shown us the strength of the human spirit. Our community has been enriched by their presence amongst us."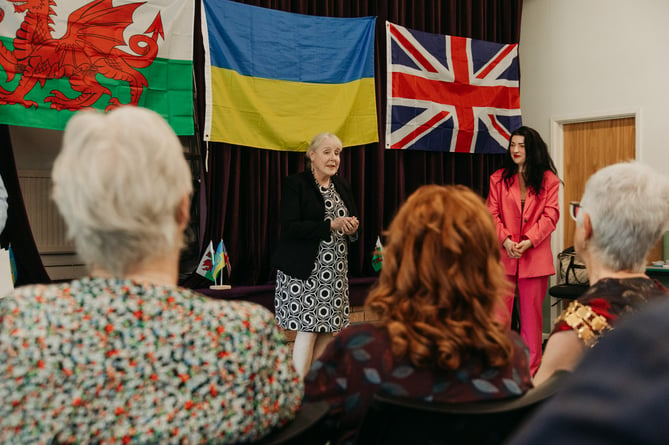 The Welsh Government and local authorities in Wales are still looking for people who are willing to host guests from Ukraine for up to six months and offer a small thank you payment of £500 a month to those able to do this. 
The local authority is also encouraging landlords who have properties which they would be willing to let to a family from Ukraine to get in touch via [email protected] or calling 01633 644644.