Strange banging noises heard throughout Abergavenny last weekend
Thursday 11th May 2017 2:08 pm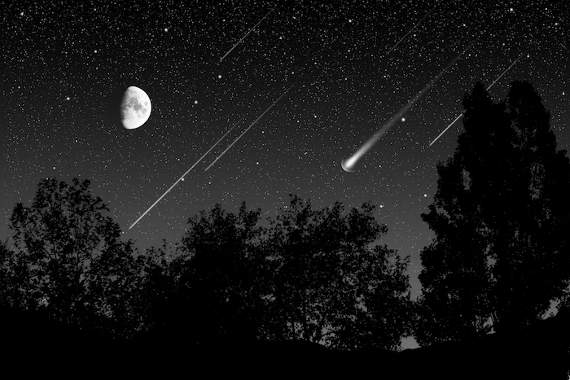 Subscribe newsletter
Subscribe to our email and get updates right in your inbox.
THINGS that go boom were heard throughout Abergavenny last weekend and as of yet there has been no official explanation as to what caused them.
The Chronicle has been inundated with queries as to the nature of the loud, fierce, and persistent. bangs were which left the town all shook up on the weekend.
As many natives were nursing the last vestiges of their hangovers and settling down to watch the Antique's Roadshow last Sunday evening, the town was collectively unnerved by the mother of all bangs.
One Abergavenny resident said, "It nearly gave me an heart attack it was that loud. A first I though it was shotgun blast or a firework, but it was way too loud for that. It sounded more like a tank going off. My husband said it was probably mini meteors colliding with the earth, but have you ever heard such nonsense?"
Actually we have. The meteor story is not as far-fetched as it sounds. When a massive meteor enter the atmosphere over a specific area it makes a very distinguishable noise. The scientific term for this is 'sonic boom'.
Sounds pretty doesn't it?
The larger the meteor the bigger the boom, but is this really what rattled the cages of so many Abergavenny residents last weekend?
Conspiracy theorists suggest the boom noise could have been Father Christmas given Rudolph and the boys a dry run in preparation for Christmas.
A local pagan swears blind it was the great thunder god Thor tossing his hammer around.
And some of you have even suggested it was the sound of King Arthur from his final resting place, high on the Blorenge, registering his disgust at the new Guy Ritchie film based on his life. Especially the bit with David Beckham in it.
As Basil Brush used to say, "Ha! Ha! Ha! Boom! Boom! Boom!"
Comments
To leave a comment you need to create an account. |
All comments 0