Wales remains at top of house price growth table with 16% increase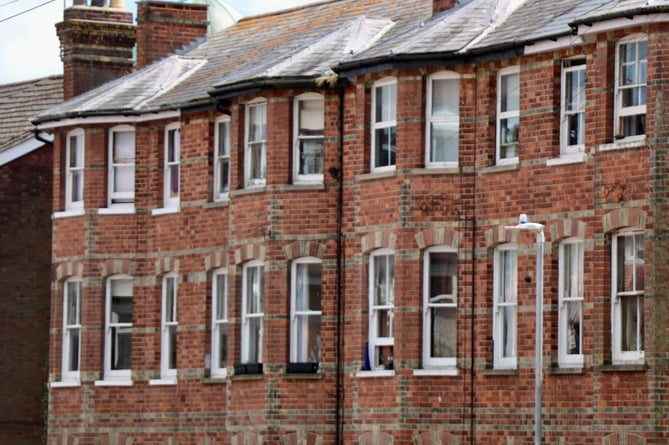 Strong areas of house price growth include Carmarthenshire and Monmouthshire.
(Ethan Wilkinson on Unsplash )
Subscribe newsletter
Subscribe to our email and get updates right in your inbox.
House price inflation in Wales is continuing to climb as it remains higher than any other UK region, figures released today reveal.
The statistics, from the Halifax House Price Index, which monitors the amounts paid for properties across the UK, have shown that house prices in Wales reached an average of £224,858 in August.
At the end of July, the index recorded that the average Welsh house price was £222,639, the highest that the country had ever seen at that point.
The new high, for the month of August, is more than £2,000 higher than that, and represents a 16.1 per cent increase on the same period last year - the strongest level of growth since 2005.
By comparison, house price growth in Wales in July was 14.7 per cent year-on-year.
However, Wales is still well below the UK national average house price of £294,260.
A Halifax spokesperson commented: "Wales continues to see strong growth and is the top of the table for UK house price inflation.
"The average house price in Wales is now £224,858, a new record high for the country, and up by 16.1 per cent over the last year.
"Wales continues to attract buyers with the appeal of the rural countryside and beautiful beaches offering great value, particularly compared to the UK average house price which is much higher at £294,260.
"Strong growth has been seen across Wales, but areas such as Monmouthshire, Anglesey and Carmarthenshire have performed especially well in the past year, as has Swansea."
Across the UK, average house prices have increased by 0.4 per cent compared to July, which saw a 0.1 per cent dip.
Kim Kinnaird, Director of Halifax Mortgages, commented: "The slight fall seen in average house prices in July (-0.1 per cent) was offset by a return to growth during August – although the increase (+0.4 per cent month-on-month) was relatively modest compared to the rapid inflation we've witnessed in recent times. Over the last year the rate of monthly house price inflation has averaged around +0.9 per cent.
"The typical house price reached another record high in August (£294,260) – as it has done in seven out of the eight months so far this year. However, the annual rate of growth dropped to +11.5 per cent, from +11.8 per cent in July, the lowest level in three months.
"While house prices have so far proved to be resilient in the face of growing economic uncertainty, industry surveys point towards cooling expectations across the majority of UK regions, as buyer demand eases, and other forward-looking indicators also imply a likely slowdown in market activity.
"Firstly, there is the considerable hit to people's incomes from the cost-of-living squeeze. The 80 per cent rise in the energy price cap for October will put more pressure on household finances, as will the further increases expected for January and April. At the levels being predicted, this is likely to constrain the amounts that prospective homebuyers can afford to borrow, on top of the adverse impact of higher energy prices on the wider  economy.
"While government policy intervention may counter some of these impacts, borrowing costs are also likely to continue to rise, as the Bank of England is widely expected to continue raising interest rates into next year.
"With house price to income affordability ratios already historically high, a more challenging period for house prices should be expected. However, this should be viewed in the context of the exceptional growth witnessed  in recent years, with average house prices having increased by more than £30,000 over the last 12 months alone."
Comments
To leave a comment you need to create an account. |
All comments 0