The Met Office has issued yellow weather warnings covering the majority of Wales for Tuesday, September 19, and Wednesday, September 20.
The weather warning is for heavy rain that will fall across most of Wales and parts of northwest England between 6.00am on Tuesday morning and 6.00pm on Wednesday evening.
They have said that flooding to a few homes and businesses are likely.
Bus and train services as well as other public transport services are likely to be affected through longer journey times.
The spray and possible floods on roads will make journey times for all vehicle users longer.
There could be interruption to power supplies due to the weather conditions.
Over the 36 hours, there is likely to be 50-100mm of rainfall is likely to occur, and in some places there could be 150 to 200mm of rainfall.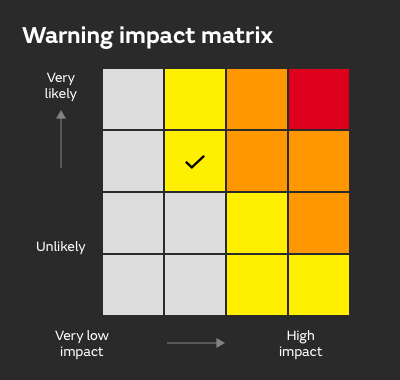 The Met Office's warning impact matrix shows that the heavy rainfall is likely to happen with a low impact.