The Grange Hospital issued an urgent alert on social media (April 25), revealing that its Emergency Department was experiencing an extremely high demand. The Aneurin Bevan University Health Board called for the public's support, requesting that individuals only attend the hospital if they are facing a life-threatening situation or have a serious injury.
Monmouth Member of the Senedd, Peter Fox, has expressed deep concern following the announcement. Mr Fox said that he worries about how his constituents, as well as those in neighbouring areas, will interpret the announcement. He believes that this will only add to existing anxieties surrounding long waiting lists for medical attention.
Although Mr Fox appreciates that the Aneurin Bevan University Health Board has provided an online link for people to check their symptoms, he raises concerns for those who do not have internet access, particularly the elderly. He questions whether these individuals will be turned away at the door if they arrive at the hospital seeking help.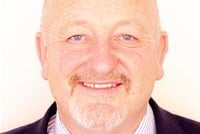 Peter Fox Monmouth MS
(Welsh Conservatives)
The Monmouth MS has called the situation 'deeply concerning' and 'unsustainable' and is urging for a swift resolution, so that things can return to normal as quickly as possible. This pressing issue has placed a spotlight on the challenges faced by local hospitals and the potential impact on the community.