Updates as they become available.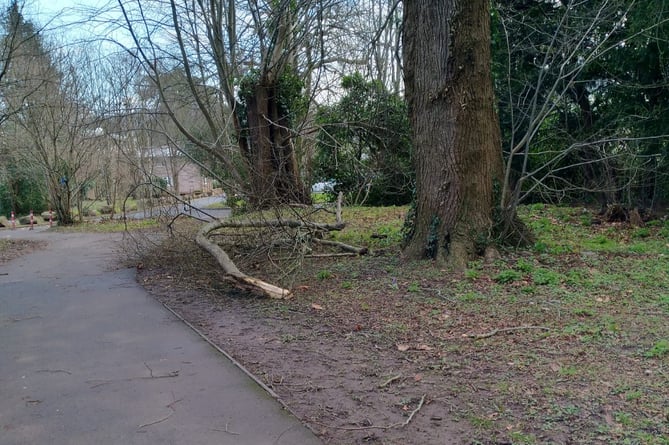 Branch fallen in Drybridge Park, Monmouth.
(Tindle)
Water Lane, Monmouth has been cleared and is now open.
There are reports of fallen trees on the A472 between Usk and Little Mill.

The following roads have been reported closed:

Sorebrook Road heading towards Treherbert Road;
Birch Close, Undy;
Park Lane Abergavenny;
Princes St, Abergavenny;
The Bryn, Penpergwm Road, Abergavenny;
Watery Lane, Monmouth (partially); Watery Lane is now open.
Merthyr Road, Abergavenny.

MCC update: residents who were due a collection today (Friday 18) should put their recycling and waste out for collection by 7am tomorrow (Saturday) morning.
1.20pm: a fallen tree is currently suspended above the road, about to fall, at the tollgate towards Trellech. Emergency services have been informed.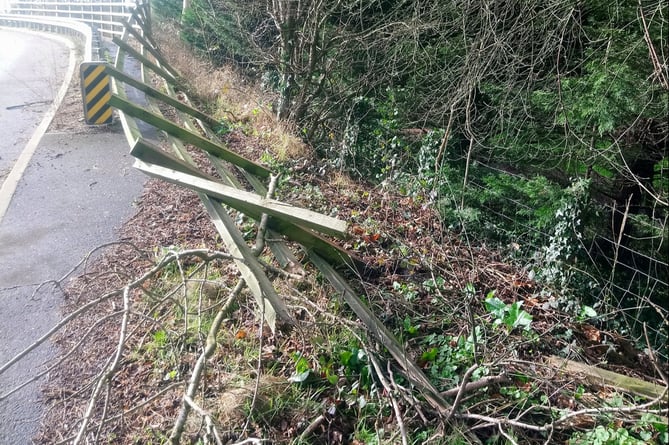 Near the toll house between Monmouth and Mitchel Troy.
(Anthony Daly)
1.20pm: the Bryn Road, Abergavenny closed into the village.
All flood warnings along the Severn Estuary (Welsh side) have been stood down to flood alerts.
1pm: around 1,000 homes across Monmouthshire are currently without power.
1pm: power is out for whole of Devauden. Western Power expect to have it back on by 6.30.pm.
For what is believed to be the first time, wind speeds have caused both the M4 Prince of Wales Bridge and M48 Severn Bridge to be closed to all traffic. Traffic Management teams are heading to site to initiate the closure of the M4.
Phil Anslow buses: W3, W4, W5, 69 and 83 are all suspended for Friday.
11.20am: the road through Penallt is being cleared.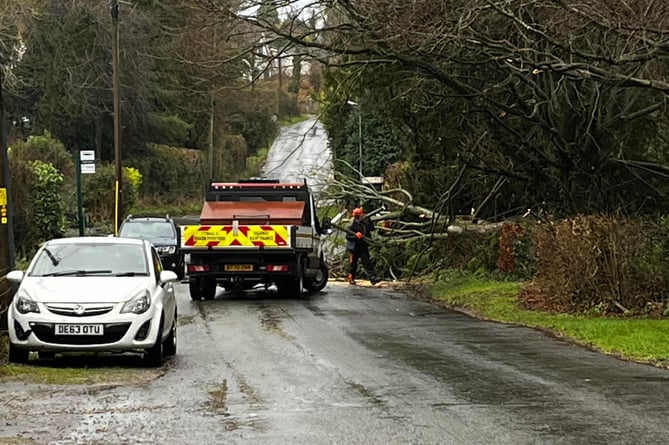 Penallt road being cleared.
(Oscar Calderwood)
11am: Welsh Street, Chepstow has been shut due to a large tree down.
Monmouthshire County Council have said that residents experiencing power outage can contact Western Power.
The Beacon has received reports of a fallen tree on the A40 between Raglan and Monmouth.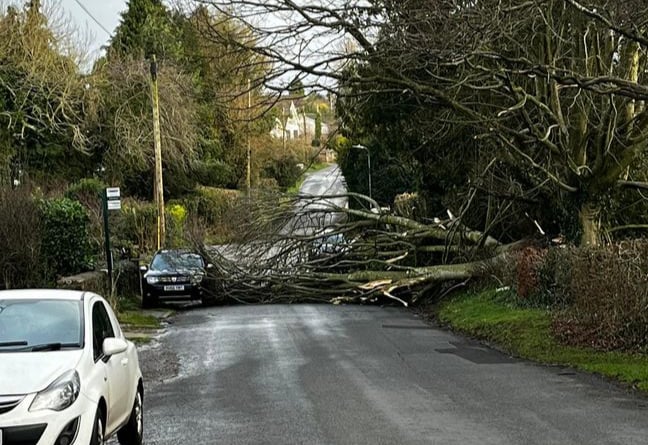 Tree blocks Penallt road.
(Oscar Calderwood)
9am: a tree has been spotted blocking the road through Penallt village.
Monmouthshire County Council have said that bin collections today (Friday) will be cancelled, residents are warned not to put rubbish out for collection. Any waste left out could blow around. MCC will recommence collections as soon as possible.
Due to the extreme weather forecast for the next couple of days, all markets have been cancelled in Monmouth this weekend.