Findings of report to be shown at the annual Game Fair Cymru
Sunday 4th September 2022 11:00 am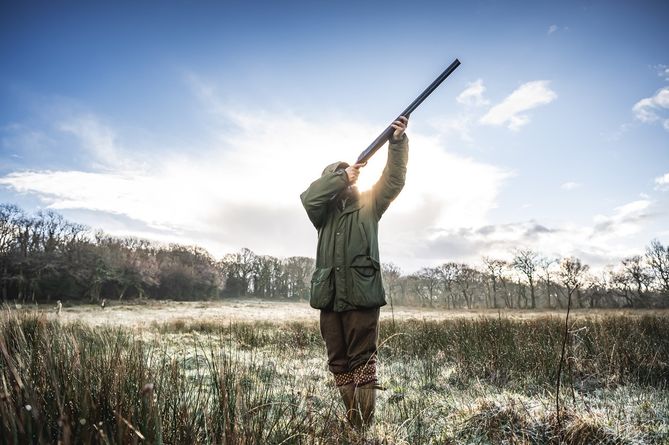 Subscribe newsletter
Subscribe to our email and get updates right in your inbox.
The Game & Wildlife Conservation Trust Cymru is set to finally reveal findings of 'Community Spirit' report into importance of game shooting at The GWCT Welsh Game Fair
"I am more active, and more engaged with nature and conservation due to my involvement in country sports," says Sarah Finch when asked about her local countryside.
Carmarthenshire-based Sarah is one of hundreds of Welsh people whose views feature in Community Spirit, a new report from the conservation charity Game & Wildlife Conservation Trust Cymru (GWCT).
Delayed by Covid, the report will be officially launched at The GWCT Welsh Game Fair, which is being held 9-11 September at Faenol Estate in Gwynedd.
Scientific research has shown that good shoot management can have a positive impact on our countryside, but what role does it play in the lives of ordinary people in Wales?
The GWCT has captured the experiences of people across the country, including what might happen if legal and political campaigns to restrict shooting were successful.
"A whole community would suffer," says Hywel Davies from Denbighshire. "All ages and people from all backgrounds would not interact and it would be another nail in the coffin for the rural community".
His concerns were shared by many other participants in the study. John Lynch of Conwy stated that "country life and traditions are not a thing of the past, they are here now, thriving, just, and have much to contribute to the future of our community, countryside and the wellbeing of thousands of people."
This report aims to help inform and close the gap between Welsh communities who enjoy shooting and policymakers, demonstrating how important game shooting and its associated activities are to individuals and the wider countryside.
Sue Evans, director of GWCT Cymru hopes that the report will give a voice to the often-overlooked shooting community. "This is the first time that those involved in game shooting in Wales have put in their own words why it is so important in their lives", she notes.
"The testimonies of 581 people have been collated and reviewed against Welsh Government's Wellbeing of Future Generations Act and they reveal not only how shooting is playing a crucial role in people's health and wellbeing, but also that it brings together all ages and backgrounds and inspires a huge amount of volunteer work to enhance wildlife and biodiversity".
"Shooting encourages wildlife and helps sustain a strong sense of community.
People from all walks of life together doing something they are passionate about. I know people who don't even shoot but only work their dogs, and youngsters who beat.
And to be honest, in this day getting young people to do anything other than sit on their phones on social media must be a benefit for their mental wellbeing."
Those 581 people are spread across Wales, from residents of the mountains of Snowdonia to the city centres of Cardiff and Swansea. Social cohesion and inclusion are strongly felt as benefits to an active rural life.
One participant who describes himself as "born and reared on a rough council estate", explains that "ever since the age of 16 I've had an interest in shooting, fishing and conservation. On driven shooting days you are mixing with people from all walks of life and enjoying exercise at the same time".
One of the government's goals is 'a healthier Wales' and for some, shooting not only keeps them physically fit, but mentally fit too.
Participants claimed that "shooting and its associated activities have helped me both physically and mentally over the last 20 years or so" and that "I am more active, and more engaged with nature and conservation due to my involvement in country sports."
Find the GWCT on stand F016 at The GWCT Welsh Game Fair.
The inaugural GWCT Welsh Game Fair will take place from 9-11 September 2022 at Faenol Estate, Bangor, Gwynedd, LL57 4BL.
The GWCT Welsh Game Fair is organised by The National Game Fair Ltd, which also manages the production of The Game Fair and The Scottish Game Fair.
More information at www.welshgamefair.org
Tickets for 2022: Advance single day • Adult: £20 (on the date £25) • Child (under 8yrs): Free • Child (8-16): £6 (on the gate £8) • Family ticket: £50 (on the gate £55).
Three-day tickets advance: • Adult three day: £50, • Child three day: £15 Parking is free.
Comments
To leave a comment you need to create an account. |
All comments 0