As a first-time visitor to Green Man Festival (make that: to any festival in general), I had few ideas of what to expect when I followed the great yellow sign that read: "Come follow me to joy."  
When the word "festival" comes to mind, I immediately picture lots of tents, big crowds and flower crowns.  
Green Man did not disappoint; with its 25,000 visitors arriving in its droves and fabulous outfits that made me question my own creativity.  
I was first met with a buzzing campsite, brimming with tents of all shapes and sizes. Some people had even gone as far as to personalise their makeshift home, with colourful bunting, customised flags and fairy lights.  
The most interesting thing about the sight, however, was the range of people clustered around.  
Kids as young as three ran through the campsite; late teenagers and young adults cooked up a feast on barbeques; and older couples decorated tents.  
There was no clear demographic, which was something that really surprised me as I walked around, and there was certainly something for everyone. 
Wellness and healing (massages and/or inversion therapy, anyone?), arts and crafts (pottery and weaving amongst the impressive lineup), plus an Ancient Egypt themed area for the 'little folk', rubbed shoulders with comedy on the much celebrated 'Last Laugh' stage featuring comedians including Black Books' Dylan Moran, stand-up Sean McLoughlin, Wales' own Esyllt Sears, and more.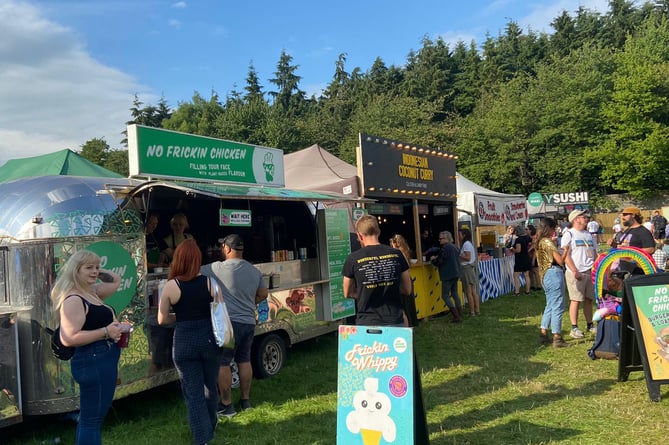 One of my favourite areas was the 'Babbler's Bazar'. The large tent played temporary home to an assortment of local and visiting business owners.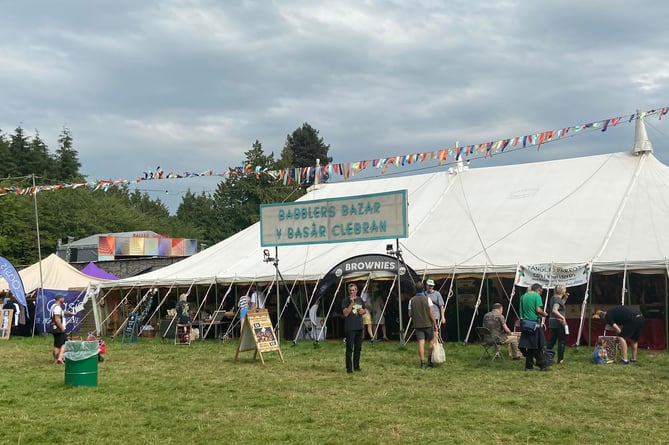 Babblers Bazar
(Lois McCarthy)
I did not know where to begin! 
On one stall, there was an array of sequins and glitter that made me feel like I had fallen into ABBA's wardrobe.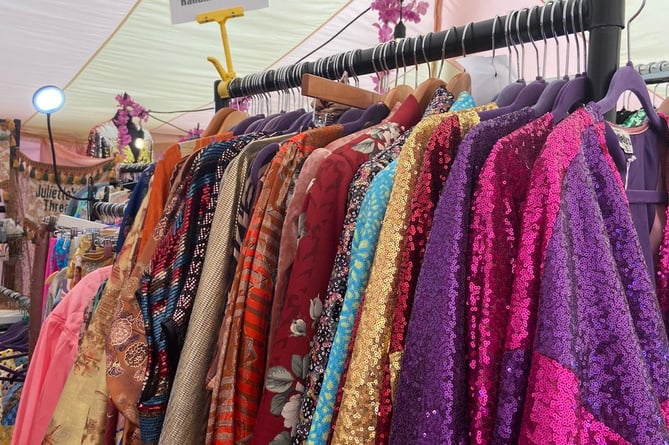 Instagram: juliettesthread
(Lois McCarthy)
While, just next door, another business was showcasing vintage maps and artwork. 
One of my personal favourites was a stall selling brownies of every flavour, with the option of hot, melted chocolate and whipped cream.  
It was really refreshing to see so many small, independent businesses in one area.  
For one business owner, this marked her first ever Green Man. Anna Morris of 'The Ninth Wave' had travelled from her home in the Gower to sell her clothing and accessories, which featured beautifully crafted fleeces; bucket hats and tote bags.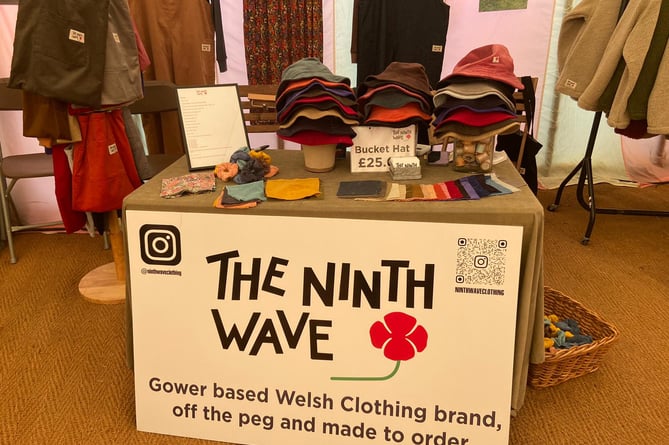 Instagram: @ninthwaveclothing
(Lois McCarthy)
Anna expressed her pleasure in attending the Festival saying: "We arrived yesterday (August 16), and it's been a delight. It is such a beautiful setting and everything is so well organised. The atmosphere has been just lovely; everyone has been so kind."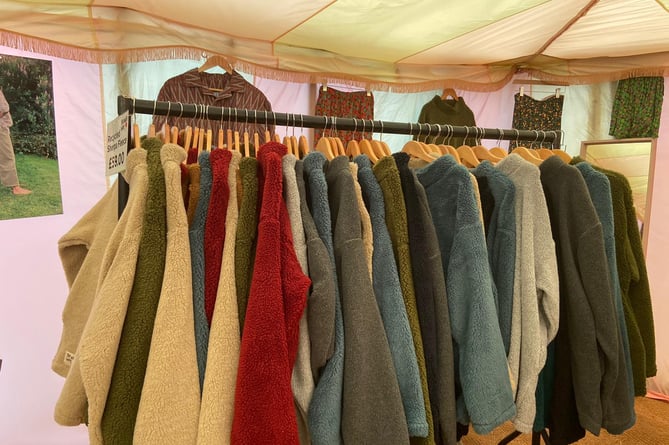 Instagram: @ninthwaveclothing
(Lois McCarthy)
This was echoed by fellow business owner Juliette from Juliette's Threads. Juliette has been attending Green Man to sell her product for seven consecutive years.  
Very much inspired by seventies and festival fashion, Juliette creates all sorts of clothing from left over textiles such as tablecloths and curtains.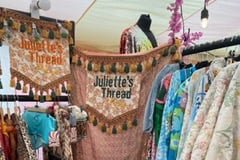 Instagram: juliettesthread
(Lois McCarthy)
"This is such an incredible place for small businesses; it is my favourite event to come to" Juliette gushed, "Everyone is so kind – that is something we all really prioritise. Last night all the business owners were chatting and saying that expressing kindness is the most important thing; you don't know what people are going through. That is the ethos of Green Man." 
This was the main thing I took away from my time at Green Man: it was clear that everyone was happy to be there. 
One festival goer commented: "What I love about Green Man is the lack of judgement. Everyone is so nice to each other, and no one cares! You can wear what you want, normal clothes, vintage, whacky, whatever. It's a safe space. " 
Another added: "I don't really know how to explain this place. It's like if you put all the goodness of society and put it into one place. It's so kind and so lovely here. I literally feel drunk off the vibes, which sounds a bit cringe 
"It's just a really magical place." 
Beyond the stalls and workshops – and the most obvious takeaway from the festival – was the music.  
Against the backdrop of the rolling Welsh countryside, festival goers enjoyed an eclectic mix of genres including punk, rock, folk and pop.  
Rogue Jones, Sister Wives, The Gentle Good and The Bug Club were amongst those to perform on the opening day, along with Thursday night headliners, Spiritualized. 
Over the course of the weekend enjoy shows from headliners Self Esteem, Devo and First Aid Kit, amongst fan-favourites Young Fathers, H Hawkline, Beth Orton and many, many more.  
A highlight was The Last Dinner Party, an Indie-rock girlband originating from London. Although they only first formed in 2021 and have two known songs, the band have already built an impressive repertoire, having recently supported the Rolling Stones.  
They took to Green Man's 'Rising Stage', which houses the new up-and-coming acts. Despite being one of the smallest stages at the festival, the band amassed a great crowd that was said to be "one of the largest" audiences the Rising Stage had ever gained.  
Festival goers were clamouring for a space, some arriving an hour early in anticipation. The band themselves were "stunned" by the audience, saying it was "one of the best crowds" they had ever played to.  
The main headliners of 2023's Green Man was First Aid Kit, a Swedish folk duo, made up of sisters Johanna and Klara Söderberg.  
Perhaps most well-known for their songs "Palomino" and "Ruins" (both of which peaked at No.3 in the UK charts), First Aid Kit's set was described by one audience member as "the perfect way to end Green Man." 
The four-day musical extravaganza ended with the annual burning of the 'Green Man', marking another successful year of the beloved Welsh festival.