SIXTY years ago tonight, The Beatles made their one and only Monmouthshire appearance - at Abergavenny's Town Hall.
Local promoter Eddie Tattersall had booked the Fab Four to appear at the Town Hall Ballroom on June 22, 1963 long before the band had become famous and those who were lucky enough to see them perform would have paid 12s 6d (62 1/2 p in today's money) at a time when the band's third single From Me To You had only just ended a seven-week reign at number one in the hit parade.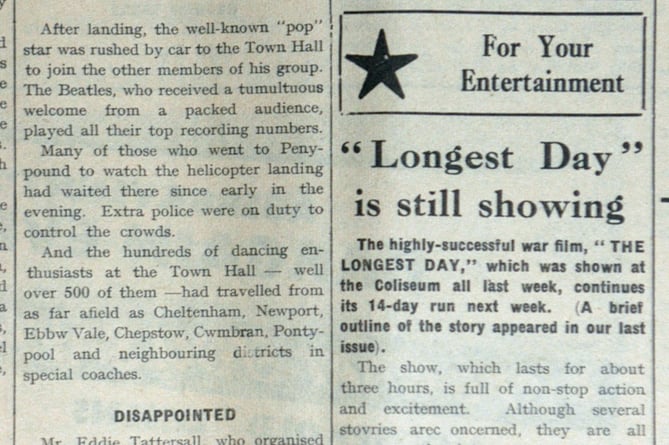 John Lennon's arrival drew the crowds
(Chronicle archive)
Now sixty years on we take a look back at how the Chronicle covered a special weekend.
The Chronicle's archive reports that as the original Abergavenny date had been booked well in advance it clashed with John Lennon's appearance on television's Juke Box Jury, forcing the concert to start later than planned, with John Lennon arriving by helicopter.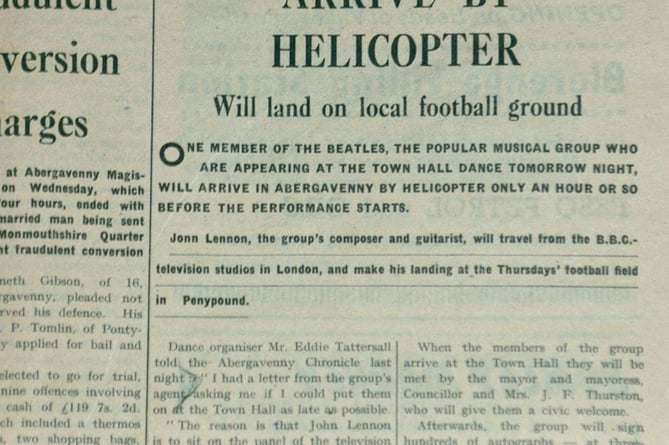 The Fab Four's visit made the Chronicle's front page
(Chronicle archive)
While the three other Beatles arrived in Abergavenny during the afternoon it was not until 9.45pm that his yellow helicopter landed in the grounds of Abergavenny Thursday's football pitch in Pen-y-Pound.
John Lennon and Brian Epstein, the Beatles' personal manager, then jumped into a waiting taxi to travel the short distance to the town hall.
After playing their short set The Beatles were given a civic reception by the Mayor of Abergavenny, Councillor Jack Thurston.
All four Beatles along with Mr Epstein signed Abergavenny Borough Council's official visitors' book, which is now part of the museum's collection.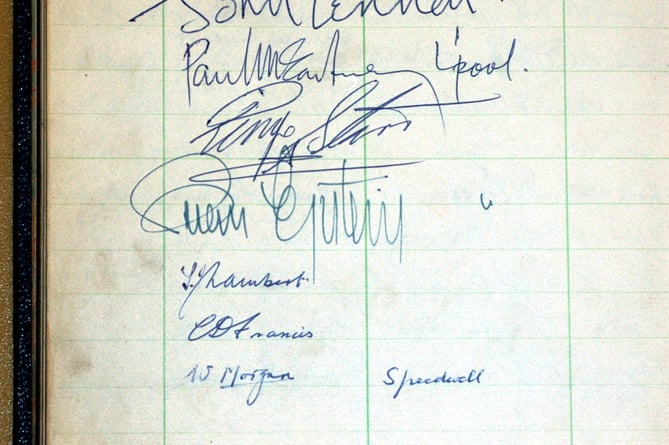 An historic page from the Mayor's Parlour visitors' book
(Chronicle archive)