The Met Office has issued a yellow weather warning over Abergavenny and parts of South Wales for a thunderstorm this afternoon from 12pm until 7pm.
Heavy showers are expected breakout around midday and we could see 20-30mm of rainfall in one to two hours. 
Many places will miss these, but where they do occur, they will likely die out by the early evening.
The heavy rain is expected to make driving conditions worse, increasing journey times.
It may affect public transport with buses and trains being delayed.
Lightning strikes are likely to occur and the weather could cause structural damage to buildings.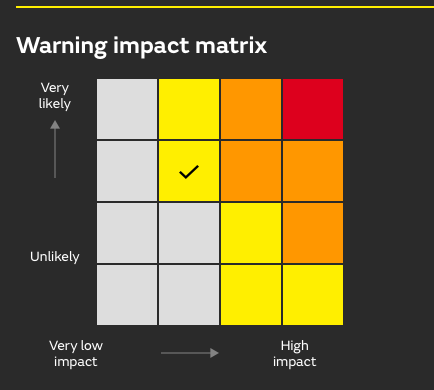 The Met Office's Warning impact matrix shows that the thunderstorms are likely to take place with a low impact.