Residents in Abergavenny's Pen-y-Fal ward go to the polls this week to elect a new town councillor and these are the candidates seeking election.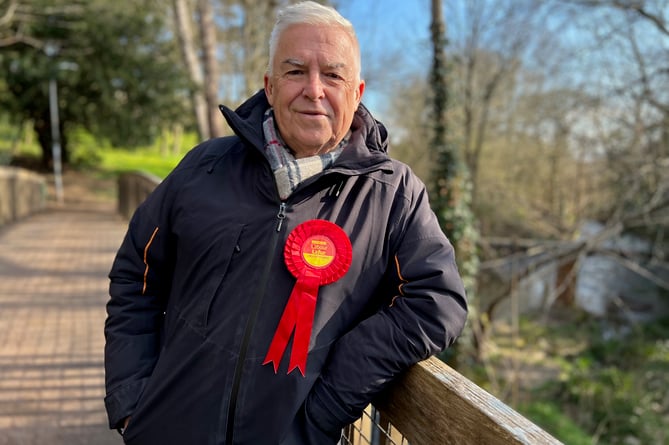 Gareth Wilde, the Labour candidate
(Photo supplied)
Born in Monmouthshire, Mr. Wilde currently lives in Pen-y-Fal ward, Abergavenny.  
A man of the community, Mr. Wilde volunteers at the local foodbank and Borough Theatre. In addition to this, he is a trustee of Monmouthshire Citizens Advice Board and trust of an International disability charity.  
The specific areas that Mr. Wilde hopes to home in on are: 
- Quality and accessibility of pavements, paths and parking in and around Pen-y-Fal ward. 
- Reducing anti-social behaviour, which has seen a steady incline in recent months. 
- To further develop the beauty of the town, which would attract more business and tourism, such as Abergavenny in Bloom, taking it to even higher standards. 
- Listen to ward residents' concerns, collaborating and working with Town and County Council to produce a greener, safer and fairer town during a cost-of-living crisis. 
Personal comment: "I live in Pen-y-Fal ward and want to make it even greener, cleaner and fairer which I believe can be achieved working within an already successful Labour town council." 
HANNAH JARVIS (CONSERVATIVE)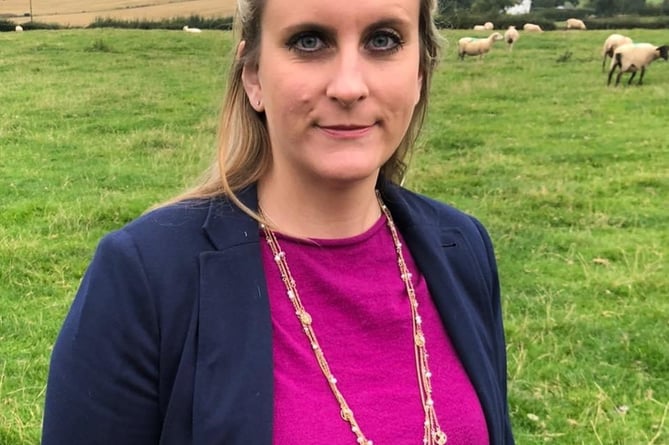 Hannah Jarvis, the Conservative candidate
(Photo supplied)
Hannah Jarvis is standing as the Welsh Conservatives candidate. 
Ms. Jarvis currently lives in Gilwern with her two young children.  
Ms Jarvis brings a wealth of experience, having held a role within Welsh Parliament, the position of Town Councillor and Community Councillor during the pandemic, in addition to being a former member of the army.  Ms Jarvis is dedicated to the community and keen volunteer, having aided various causes including making four aid runs to Ukraine and planting a community orchard.  
the specific areas that Ms. Jarvis hopes to home in on are: 
- Dealing with the antisocial behaviour and speeding concerns that have plagued the area as of late. 
- Preserving the local green haven.  
- Resolving the car parking issues at the railway station. 
- Dedicating time and understanding to the Castle Meadows. 
Personal comment: "I hope people will recognise my track record of doing everything I can to help people who need it and will vote for me, with the assurance that I will work hard, with the interest of residents at heart." 
Julian Edwards (INDEPENDENT)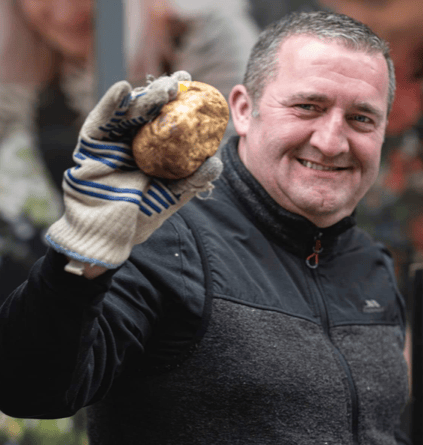 Julian Edwards, the Independent candidate
(Photo supplied)
Julian Edwards is standing as the Independent candidate.  
Born in Tredegar, Mr. Edwards resides in Abergavenny. 
An incredibly active member of the community, Mr Edwards has made many contributions such as the setup of Llanfoist Junior FC and supporting the local Scouts, Cubs and Beavers. He holds several coaching roles and been involved in various groups and charity events; including raising £25,000 in aid of Ukraine within 72 hours.  
The specific areas that Mr. Edwards hopes to home in on are: 
- To deepen the connection between the council and grassroutes community.  
- The facilities that are being removed from the area such as the toilets and Vulnerable Adults Centre. 
- To deal with the surge of antisocial behaviour in the area by getting the CCTV services back up and running 
- To ultimately listen and talk to the public - give them the voice to change the community for the better.  
Personal comment: "I absolutely love this town and passionate to ensure it remains a great place to live amongst a great community."