ALTERNATIVES to a cattle grid in which a dog broke its neck and died are to be trialed in a popular walking area. 
Jo Waters had been left "heartbroken" when her seven-year-old schnoodle – a schnauzer and poodle cross – Eva died after getting trapped in a cattle grid that had been installed just three days earlier.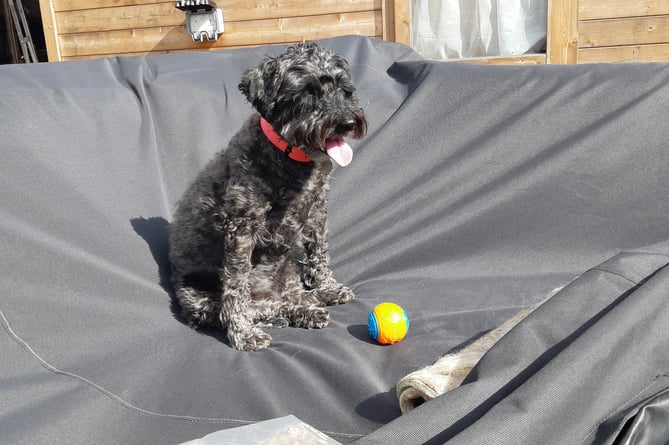 Eva sadly passed away after falling into a cattle grid
(Jo Waters)
Monmouthshire County Council has since closed off the cattle grid at Castle Meadows, a large public open area beside the river Usk, between Abergavenny and Llanfoist where cattle also graze.
Following the accident more than 1,200 people signed a petition calling for the cattle grid to be removed. 
The council has said it will be considering alternatives to the traditional cattle grid and similar gates and barriers in use across the country as a result of the incident on Friday, April 28, when Ms Waters' dog died.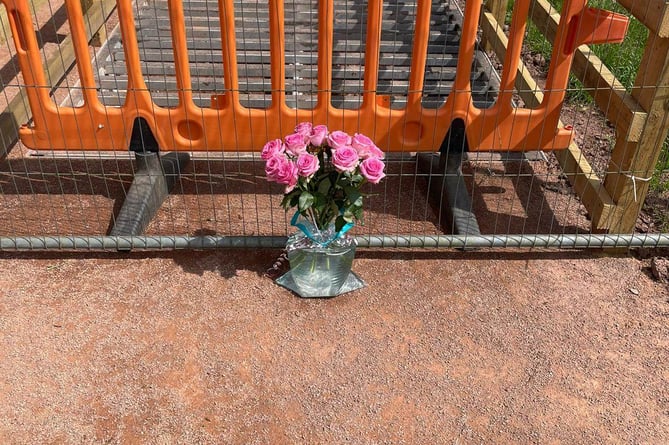 The Llanfoist resident had stopped at Castle Meadows, an area she regularly exercises her dogs, where she saw the cattle grid, that had been installed that Tuesday. But said she was distracted, having stopped to talk to someone, when pet Eva ran across the grid. Her other dog, Eva's brother, Jimmy had also been slightly injured by the grid. 
As a result of the incident the council withdrew a planning application for a range of paths to improve walking and cycling routes through Castle Meadows which also included further cattle grids so it could review them . 
A council spokeswoman said the death of Eva is the only incident that has been reported to it. 
The spokeswoman said it and its consultants on the walking and cycling improvements are currently reviewing the design and information from elsewhere.
"The cattle grid has been closed off during a review period. The evaluation will see the project team and principal consultants, WSP, review the installation design, the data and use of such access points around the country. Alternative designs and configurations will be reviewed for trial on the Meadows to find a solution for all users." 
The spokeswoman said it will then announce what design it will trial: "Upon completion of the review, we will publicly communicate the decision on which access point style will be trialled next."
Abergavenny resident Jo Webb, who started the petition to remove the grid in response to the dog's death, said she welcomed the council review: "My understanding is that the Proposals are being further researched, so hopefully good sense will prevail." 
Among those to sign the petition is Laura Jones, of Abergavenny, who said she now no longer lets her dog run free, as permitted, at Castle Meadows. 
She said: "I have a dog, who loves going down there, but I'm unable to let her off the lead now because of the cattle grids."