A nine year old Monmouthshire boy has completed his annual birthday fundraiser on Saturday, April 8 walking up The Skirrid, The Blorenge and The Sugar Loaf in one day to raise money for his school. 
Hartley Cunard climbed the three peaks to raise money for outdoor sports equipment for his school, Redbrook Primary School.
So far, he has raised more than £1,300 for his school after completing the challenge in an impressive 7 hours. 
Hartley said: "I love walking and football and so every year just before my birthday I raise money for a charity or a good cause. 
"This year I chose to fundraise for my school as me and my friends love to play outdoors but we don't have a lot of equipment. 
"I spoke with my classmates and they wrote a list of all of the things they would love to have.
"On the list was anything from space hoppers to a class pet so now I'm hoping the money raised will help us get those things and enjoy playing outdoors."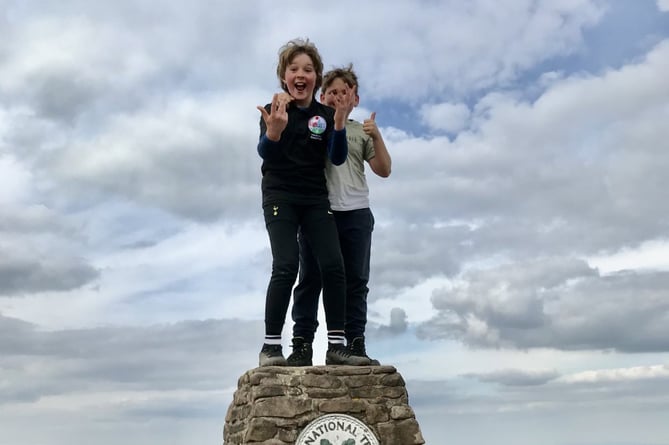 Last year, Hartley challenged himself to kick a football for 12 miles beginning at the Redbrook bridge and finishing at the Chepstow bridge. 
He managed to complete this in under five hours and raised £1390 for the DEC Ukraine Appeal. 
Being a member of the Kingfishers' Football Club in Monmouth and a huge football fan, Hartley practised his football tricks at the top of each mountain. 
He is hoping to raise some more money for his school and so if you would like to donate, go to his JustGiving page.