Abergavenny Theatre Group takes on the Bard of the Valleys
Thursday 16th June 2016 7:10 am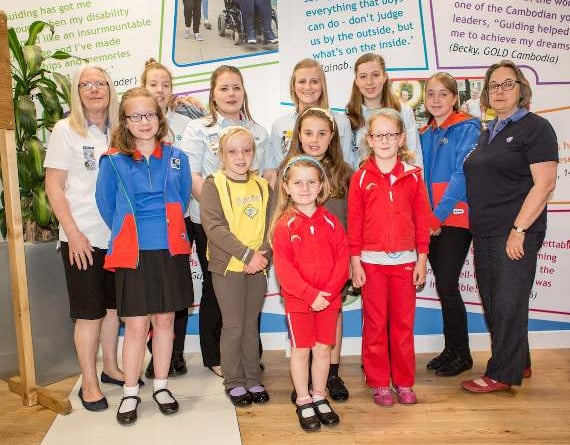 Subscribe newsletter
Subscribe to our email and get updates right in your inbox.
TO?mark its half century this year members of Abergavenny Theatre Group turned their sights on the Bard of the Welsh Valleys, Frank Vickery and one of his early works, One O'Clock from the House.
Telling the tale of four sisters and their wranglings over money and property in the wake of their father's death, the piece, as always with Vickery, relies heavily on the unique humour, language and delivery of the valleys and as such provided a steep challenge for the Abergavenny group.
I agree with director Rob Tollman, who laments the fact that Frank Vickery has not achieved the reputation he deserves outside a specific part of Wales, but equally I can appreciate why - because his plays are hard...very hard for anyone not versed in the cadence of the valleys to master.
That said, ATG?made a valiant stab of doing just that and if they didn't quite pull it off, it was not due to any lack of effort.
In the central roles of Miriam, Margaret, Maureen and Mavis, Clare Jacob, Janine Davies, Emma Morris and Andrea Hitchman worked well, with Emma stealing most of the best laughs thanks to her peach of a role.
Able support came from John Geraghty who may have struggled with the accent but mastered the comedy as the hapless Tudor, and Jaycee Withey as his simpering wife Avril.
As the sisters' husbands Paul Greenwood, Richard Griffiths and Lee Dobson worked hard, with nice cameos from Jodi Smith, Rebecca Townley, Deirdre Mahon and Andrew Williams...although I've yet to work out quite who he was and what he was doing at the funeral!
When it comes to cameos they don't come much more OTT than that offered up by ATG's youngest member Charlie Gibson, whose parents Mari-Anne and Thomas are stalwart members of the company.
His antics as Maureen's wayward offspring Rupert were all too familiar to anyone who has taken a child to the home of a posh relative and unlike his mother had the decency to at least cringe!
With this piece, as with all Vickery plays there is a certain rhythm to the delivery, which at times was lacking on the first night and led to a slightly stodgy performance which would have benefitted greatly from added pace, although there were some nice touches and good moments when the action suddenly started to flow.
I can't say that this was one of my favourite ATG?performances but it was certainly a crowd pleaser and it's great to see audiences growing and the company re-establishing its position in the Abergavenny theatre community. Long may they continue to make us laugh!
Comments
To leave a comment you need to create an account. |
All comments 0