Hare coursing crackdown is welcome but more is needed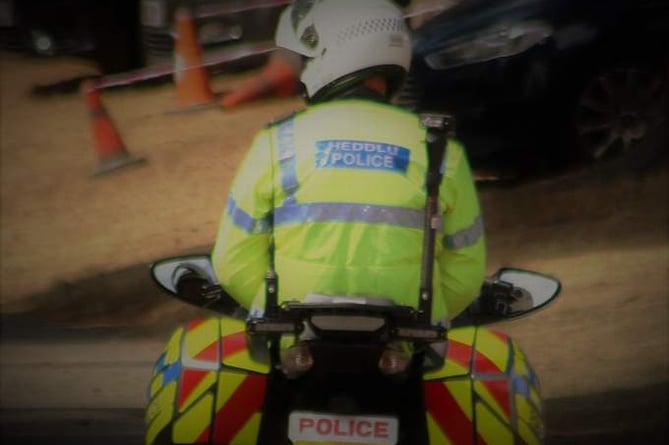 Subscribe newsletter
Subscribe to our email and get updates right in your inbox.
A welcome crack down on hare coursing, but wider rural crime issues need to be addressed in Wales says the CLA (Country Landowners Association) Cymru organisation.
"Tougher powers and penalties to tackle illegal hare coursing is good New Year's news for land managers in Wales.
''However, our stretched police forces need the right level of resources to apply the
''The measures help to shine a light on other rural crimes which should similarly be addressed," says Charles de Winton from CLA Cymru, which represents thousands of farmers and rural businesses in Wales.
The Westminster government is set to introduce tougher sentencing and improved police powers to tackle the cruel practice of chasing hares with dogs, with new legislation to ensure swift action to tackle criminal activity in the countryside.
In amendments tabled to the Police, Crime, Sentencing and Courts Bill, measures are set out to strengthen law enforcement for hare coursing.
These include increasing penalties, introducing new criminal offences and creating new powers for the courts to disqualify convicted offenders from owning or keeping dogs – this includes an order to reimburse the costs incurred when dogs are seized in
"Hare coursing is a despicable crime which is not only intensely cruel, but which is often associated with other crime, notably illegal gambling on the outcome.
''CLA Cymru members also report how the crime is usually associated with repeated damage to crops, livestock, farm land farm infrastructure and theft."
Charles adds: "In Wales we experience other forms of wildlife crime which are equally devastating.
''It's important that the focus on one form of crime which is more prominent in some parts of England also shines a light on similar crime which is more common in Wales: badger baiting and lamping, for example.
"I am also concerned that fly tipping - the scourge of the Welsh countryside – will slip off the radar-screen for legislators, and little resource will be applied to tackle it.
''Before Christmas the Welsh fly tipping figures demonstrated a dramatic spike in recorded incidents.
''These figures fail to reveal the full extent of the problem, as incidents on private land are not included.
''Fly tipping and litter are damaging to wildlife, livestock and the environment. It's a travesty that private landowners not only bear the cost but can be prosecuted for another person's crime.
"The measures at Westminster to tackle hare coursing are welcome and follow tireless lobbying by the CLA and other rural organisations.
''But it's important that the work of both the UK government and the Welsh government fit together to address the wider scope and intensity of rural crime and to give police forces the tools they need to tackle the job."
Comments
To leave a comment you need to create an account. |
All comments 0