There may not be easy answers to the challenges facing the world today but Easter inspires us to be agents of good and change, say Wales' two Archbishops in a joint Easter message.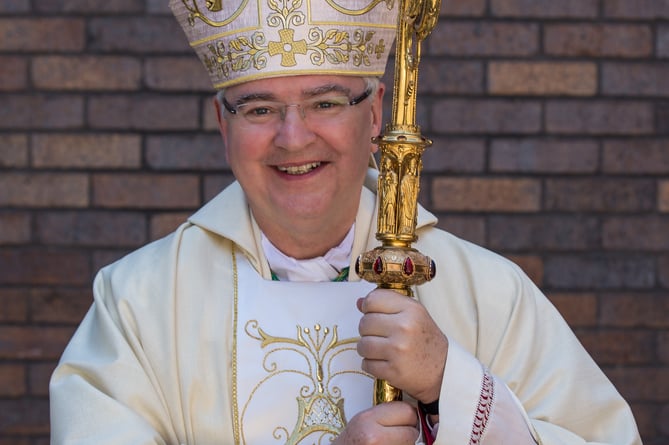 Archbishop of the Catholic Church, Mark O'Tool
(Photo supplied)
The Anglican Archbishop of Wales, Andrew John, and the Roman Catholic Archbishop of Cardiff and Bishop of Menevia, Mark O'Toole, are inviting people to come to church this Easter to find out how faith can transform our lives and help navigate a path through crises.
Christ's resurrection from death, they say, showed the first disciples that God had not abandoned them, that "God was found in the midst of the struggles and heartaches that seemed unimaginably painful and hopeless. …. Here was a God, not locked away in some remote heaven, but one who was near, sharing their longings and also their worries for the future."
Referring to the cost of living crisis, the war in Ukraine and the climate emergency, the Archbishops say, "We can watch events unfold around us with a sense of despair ('What can I do'?) or apathy ('It will make no difference') and become paralysed by inactivity. But when they discovered Christ was alive, the first Christians become agents of good and change in the world. They were not only inspired, they were transformed. Easter invites this same encounter; to meet Jesus Christ afresh."
This is the second joint message the Archbishops have issued since they took up their roles last year. Their first joint message was at Christmas.
The Archbishop of Wales, Andrew John invites people to church this Easter and to take the next step into a life of hope with Christ.