Yesterday was the third annual conference of BBC Academy Climate Creatives, an event held to explore the big questions about authentically incorporating climate into our content.
Set up in partnership with the likes of BFI, RTS albert/Bafta, Creative UK and many more, the conference brings the creative industry together to explore the role of the imagination in inspiring a low carbon future. 
With temperatures breaking new records this summer along with extreme weather events, the subject of climate change is becoming more commonplace in TV and film. But how can creatives communicate topics such as sustainability and understand how audiences want to become more eco-conscious?
From transforming the negative perception of environmental issues into positive outcomes to debunking industry jargon and instead using accessible and simple terms, let's go through five of the key takeaways of the conference: 
1. 41% of UK adults actively try and avoid the news. The country is most interested in positive, practical and empowering tips that they can apply in their daily lives – as well as understanding how governments are responding. But research has shown that political announcements on the environment also put opposing opinions in the UK at the heart of the conversation.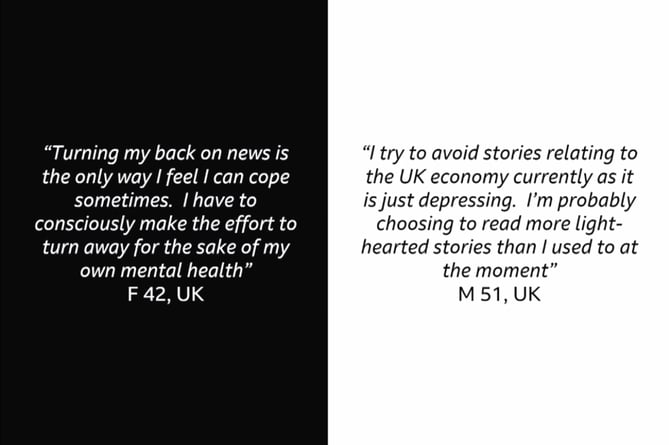 2. When delivering environmental content, it's not enough to be standalone – it has to be part of a campaign. During the 'Meet the Commissioners' panel, each were asked their tips on how best to raise awareness of the environment when featuring a TV programme on their networks.
Jack Bootle, Head of Commissioning, Specialist Factual, BBC, explained that when broadcasting a TV show about the environment, the goal is not just to get people about talking about the episode – it's about getting people to talk about the issue. 
David Smyth, Commissioner, Entertainment, ITV plc, mentioned the significance of how the show is pitched: while it's important to have sustainability at its core, make sure it's entertaining. An example would be 'Fletcher's Family Farm' – while it's about greener living, by showing the family side of things and featuring cute animals, it's a way in and turns what is typically seen as a dry subject into a format that makes it instant entertainment. 
Additionally be considerate about the language you use when referring to environmental content. Laura Grange, Commissioning Manager, Original Film, Sky Cinema, said: "It's about giving people the power back. Words like sustainability and climate change sounds like it belongs in the science world – using ocean rescue works because people feel like they're a part of it." 
3. With many young people experiencing eco-anxiety, we need stories of positivity. As part of the the 'Three ideas to change the world', Climate Activist and Student, Pim Sullivan-Tailyour, highlighted the following statistic: 70% of young people felt that the climate crisis contributed to their mental health, with many experiencing what is known as 'eco-anxiety'.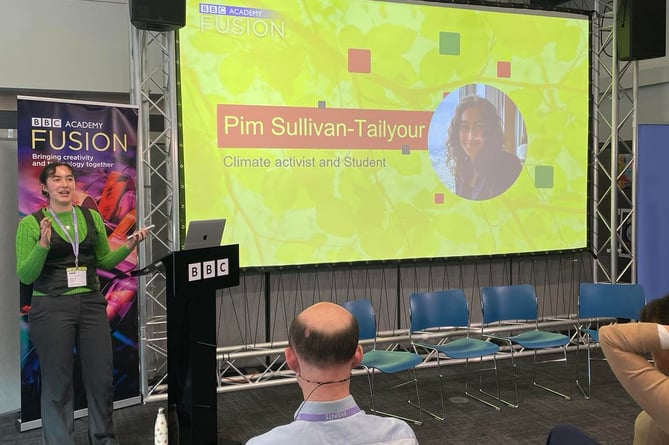 It's important young people are heard, as they need stories of hope and joy to encourage them to join the change. As the quote by political activist and writer, Emma Goldman, goes: "If I can't dance, I don't want to join the revolution". The lesson? To create content that encourages participation, make stories that delight, which in turn, will inspire hope for a better future.
4. Environment in advertising and marketing: living a new good life and putting a face to a faceless issue. This session focused on communications experts discussing 'Selling the Story', which began with co-founder of Purpose Disruptors, Lisa Merrick-Lawless, sharing her thoughts: "When you think about advertising, it's consumption, and consumption drives climate change: as a citizen we see about 3,000 messages a day which tells us how to live the good life. But it's time for a new good life – where less is not loss. We need to drive a different type of demand, which means shifting the mindset." 
Sunita Ramani, Account Manager at Greenhouse Communications, pointed out that climate justice is linked to social justice and how marginalised communities are impacted the most and as result, they should be the ones to tell their stories.
A great example is a campaign Greenhouse Communications worked on in collaboration with Fairtrade Foundation, where they helped farmers be paid a fair wage, which they wanted to do by highlighting climate change, especially how extreme weather conditions affect farming. They found a farmer who was able to tell their story, and with support from a production company, produced a grass art stunt revealing the farmer's face. Through this simple visual, it became a hit on social media and generated a lot of engagement – which just goes to show how powerful communications can be when you put a face to a faceless issue.  
5. Can we imagine ourselves into a better future? The final session of the conference brought together people sharing how imagination has helped them picture the future of environment. David Macpherson, creator and lead writer of Amazon Prime's eco-thriller, The Rig, shared his thoughts: "When you hear stories about climate change they're in the far future, but I wanted to make it current as it's happening right now...When these conversations are had in the media, you get an adversarial point of view but with drama, you can get a nuance." 
Dan Barnard, artist for award-winning digital story studio Fast Familiar, talked about his involvement with The Strategy Room. An immersive experience that helps local authorities engage their residents in designing net zero policy that responds to local, social and environmental contexts, 66 public engagement sessions took part with an attendance of almost 640 participants to make policy recommendations for their local areas.
People watched videos from '2030' and were asked to vote whether those policies would work well in their area, and because everyone in the future talked about how they reached certain milestones, participants didn't even question how they got there – with the goal all about freeing up imagination. 
Lastly, we heard from Philip Davies from Camden Council. Working in Organisation Development, together with Moral Imaginations he helped deliver Camden Imagines: a project to build municipal imagination in Camden.
The first UK local authority to offer Imagination Activist training to its staff, 32 people from repairs to planners took part over 8 weeks in the course designed to expand their imaginations, offer practical tools and techniques, and establish them as ambassadors for the imagination within their organisation.  
Did you watch Creative Climates this year? If so we'd love to hear your takeaways – sign up or login to share your thoughts in the comments below.